In a world where technology and AI are taking over, Louis King is staying ahead of the curve. Hailing from West Africa but based in Los Angeles, Louis is a true multihyphenate: a rapper, producer, activist, and Award-winning creative director who continues to break down boundaries with each project.
Having worked with the likes of Anderson .Paak, The Outlawz, and  Earl Sweatshirt, Louis King is now focused on his own solo artistry. Most recently, he unveiled the official music video for "Damage," which is powered entirely by AI. In fact, he traveled to Egypt while on tour with The Outlawz and incorporated real hieroglyphics from inside King Tut's tomb.
Louis states, "This is what happens when you take some of the oldest wonders of the world (pyramids, Giza, ancient tombs) and put it together with some of the world's newest technology."
Beyond the music, Louis King is a father first and foremost and has a deep passion for encouraging the youth to pursue their wildest dreams.
AllHipHop caught up with Louis King to discuss Web3, signing to Gala Music, the inspiration behind "Damage," activism, working with Ab-Soul and Big K.R.I.T., and more!
AllHipHop: When and how did you get into Web3?
Louis King: I first heard about Web3 during the pandemic on Clubhouse. Since then, I've learned that Web3 is exactly the space I was looking for as an independent artist to turn my art into assets. Special thanks to Leila Steinberg and Brandon "Cyrano" Tatum, who really opened the doors for me to enter the Web3 space. I'm truly grateful to be a part of Leila's amazing organization Aim4theheart.org where I was introduced to Web3.
AllHipHop: Talk about signing to Gala Music, and the other GOAT artists on the label.
Louis King: Gala Music is a Web3 music community and home to westcoast legendary acts such as Snoop Dogg, E-40, Ice Cube, Too Short, among many more. I signed with Gala Music toward the end of 2022 and since then I have released four sold out NFT drops in the space. I also performed at the Gala Live LA and London Concert, and made an appearance this past weekend at VeeCon (Gary Vee's convention) for the Gala Music Pop-Up Studio.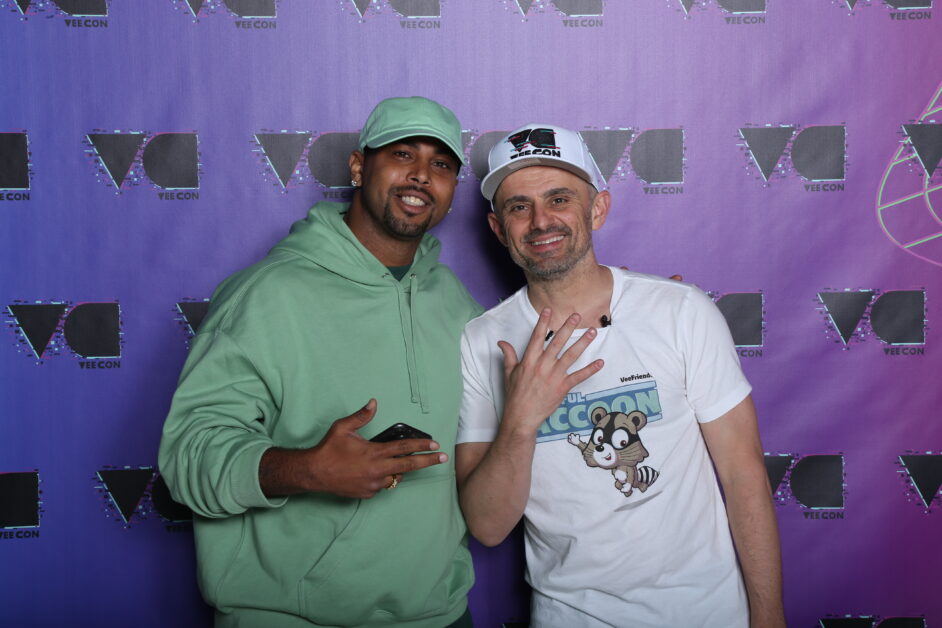 AllHipHop: How does Hip-Hop and Web3 coincide?
Louis King: It's only right that Web3 become a home for Hip-Hop because this art was our rebellion to a pop culture that wanted to exclude us. Since then, we have been used and exploited constantly to sell products and often we were treated as if we were merely products ourselves. Web3 coincides with Hip-Hop at the intersection, which is ownership. 
AllHipHop: When did you first get the idea for "Damage"?
Louis King: The idea of the "Damage" visual originated as I speculated on the greatest love stories of our time… which also happen to be tragedies. Romeo & Juliet and Cleopatra will always be regarded as iconic stories for all storytellers. "Damage" is a love story packed with artistic and thought provoking imagery and interlaced with historical gems. We shot the oldest wonders of the world in Egypt and combined them with the newest technology in Artificial Intelligence to create "Damage." The royal imagery represented by the Kings of Ancient Kush(Nubia/South of Egypt) the pain of relationships, starting first with our relation to self. We cannot love the other without first loving self and understanding our own identity.
AllHipHop: What did it mean to interact with your fans & include them on the credits?
Louis King: It meant the world to me to see my fans show up for me as "Web3 executive producers" of "Damage." Leveraging the power of Web3 Investing, I gave 150 of my supporters an opportunity to be a part of the official film/music video. To anyone who is new to Web3, we have seen similar campaigns before in Hip-Hop such as Nipsey's "Proud to Pay" where 100 ppl paid $1000 dollars / 1000 people paid $100. We're building an amazing community where supporters can really make decisions and become influencers as we grow together. They have treated my project like it is their own which it indeed is! Special shout out to my Web3 executive production team and everyone else who has contributed.
AllHipHop: You're the First Bronze Tier Artist to sell out four NFT releases, can you touch on this?
Louis King: Much love to Gala Music and everyone in the space who has supported my music and career. I was blessed to be able to jump into the Web3 space somewhat early with Gala Music, and I'm really discovering the value of community interaction in this space.
AllHipHop: How was it touring with The Outlawz in Egypt?
Louis King: I have toured with The Outlawz since 2015 in Africa, Asia, Europe, the Middle East, Australia and Canada. I think the concept of the "Damage" video came out of conversations with Young Noble, Deuce Deuce, and Carlos "Cartel" Brown, who also assisted in production. We learned so much about our own history and felt it was only right to share it with the world.
AllHipHop: What's the story with Lakeith Smith? What does it mean to combine activism with arts?
Louis King: Lakeith Smith was 15 years old when a police officer shot and killed his friend and charged him with felony murder for a murder he did not commit. Originally, charged with 65 years, then eventually resentenced to 30 years. Lakeith did not shoot anyone nor did he have a weapon. He was a minor with no prior criminal record. We're currently appealing the judge's decision and using the arts to spread the word of this injustice to all. My song "Lakeith," which is based on the story of Lakeith Smith, premiered on Sway's Universe thanks to Sway, Mr. Checkpoint, Leila Steinberg, Brontina Smith and Aim4theHeart.org. If you go to https://linktr.ee/Freelakeith you can listen to the song, sign the petition and send a letter to the Alabama DA to release Lakeith. In the words of my good friend Sennett: "Everyday is Lakeith day until we bring him home."
AllHipHop: How'd you end up working with Ab-Soul and Big K.R.I.T.?
Louis King: The No Traffic in LA album includes legendary features from artists such as Krit, Soul, Royce, Benny, Kurupt, and many more. My web3 Debut and album teaser "No Traffic in the Metaverse" can be streamed now exclusively on Gala Music. Both singles "4Eva in LA" feat Big K.R.I.T. and "Anybody" featuring Ab-Soul and Fana Hues are both available now on all streaming platforms.
AllHipHop: What can we expect next?
Louis King: Stay tuned for my fifth official Gala Music drop where you can be a part of all the action yourself.  This will be my final release of the Genesis "No Traffic In the Metaverse" series, which will be followed by the No Traffic in LA album. Follow @LouiiKing and be on the lookout for new music and videos all summer.