50 Cent had some words for his cousin and his cousin simply cannot take it any more! Here is what 50 said:
"My baby cousin, I used to pick him up, carrying him around, stuff like that. He's bigger than me now, stands taller than me, writes music. I don't like his music. I don't like it and it's because he has never been through the things he's talking about. He wrote his version of my experience. And I said, 'When some of the sh*t comes that comes from that actual lifestyle to you, your mother's not gonna look to me like it's my fault.' I didn't work with him. I told his mother, 'Tell him to do his thing. Don't stop because I said stop. But tell him don't come near me. My cars are bulletproof and sh*t.' When the sh*t comes to you, you'll know why it came. Death is of the tongue."
Wow. That's actual wisdom from 50, believe it or not. But, his cousin is p##### and is going to respond in the next day or so. I'm not sure why he would want to beef with 50 Cent since 50 is so powerfully powerful, he could break him. Then again, why would 50 beef with a 90's / early 2000's Murder Inc?
Here is 50 talking about authenticity in Hip-Hop.
This guy looks like 50 and his name is Continental 5. Is this the rapper known as 25?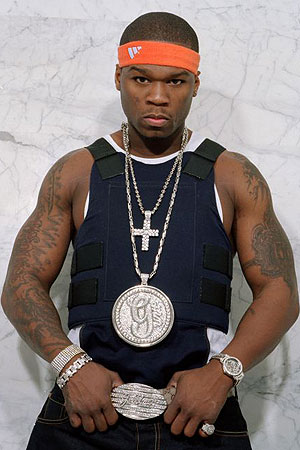 They keep us talking, but if we stop talking about them then they should worry! -illseed.

Illseed, Out.
GET INTERACTIVE WITH ALLHIPHOP.COM!
Follow us on Twitter! Like us on Facebook!
Email illseed rumors: kingillseed@gmail.com