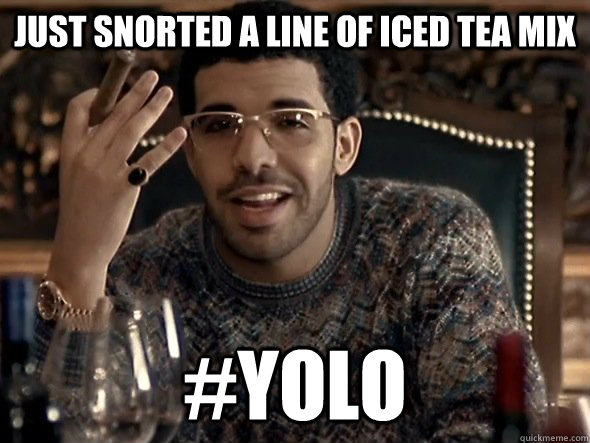 YOLO.
So, before we get started: a bit of history about YOLO.
The earliest known use of the acronym is attributed to Adam Mesh from the third season of the NBC reality show The Average Joe. Mesh launched the "You Only Live Once" (YOLO) clothing line on March 20th, 2004. Since then, a lumber of people have used the phrase "YOLO,"including The Strokes, nightclubs and others. In 2011, Drake did songs called "Lord Known" and "The Motto," where they extolled the virtues of YOLO. And America followed, in particular, the impressionable young. In fact, an Ontario man tweeted "Yolo" while driving drunk. He died as well as the other four passengers in the car. At that point, we thought YOLO was pretty much dead.
NOW.
Drake saw some merch in WalGreen's and decided he deserves a cut of the action because of the tremendous popularity of the song he wrote with Lil Wayne. He tweeted: "Walgreens….you gotta either chill or cut the cheque, Macy's…same goes for you." Cheque….lol.
What do you think?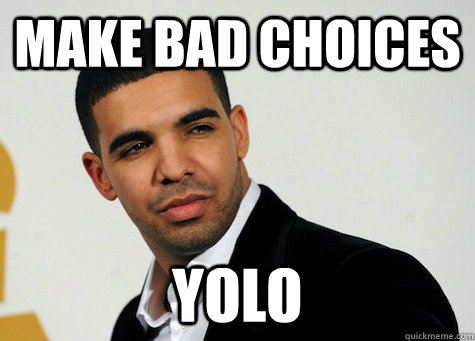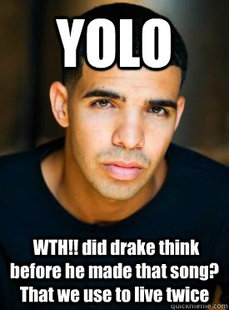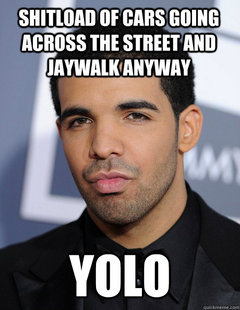 They keep us talking, but if we stop talking about them then they should worry! –illseed.
Illseed, Out.
GET INTERACTIVE WITH ALLHIPHOP.COM!
Follow us on Twitter! Like us on Facebook!
Email illseed rumors: kingillseed@gmail.com