Who doesn't love the Super Bowl? We know we do, and so do our favorite Hollywood stars. Billionaire Michael Rubin celebrated the Super Bowl in a star-studded party with all of our favorite celebrities present, such as Drake, Jay Z, and Paul Rudd. The man never disappoints, and his parties consistently exceed the visitor's expectations.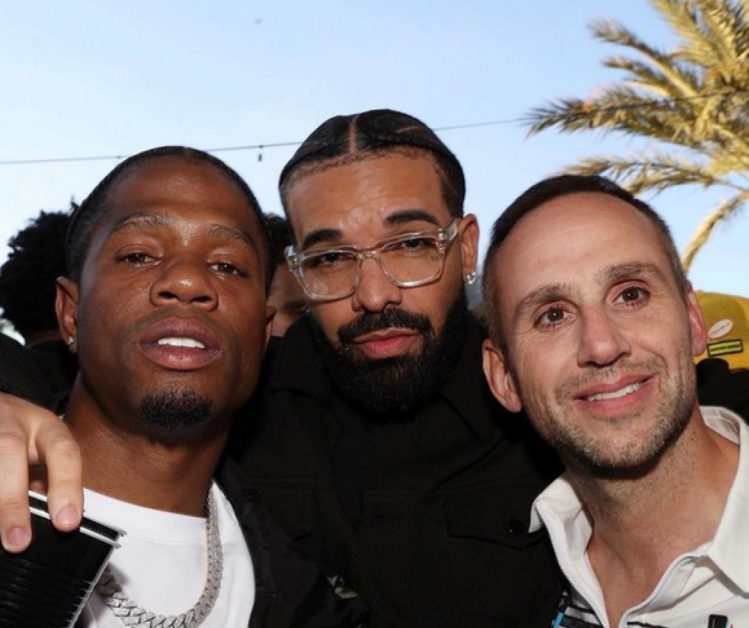 The annual luncheon took place on Friday before the big game in Arizona. Celebrity photographer and owner of Team Elite Photography, Dante Hillmedo, was also there to capture the event's highlights and provide exclusive entertainment content. The entire event has been caught like a beautiful movie starting from the entrances to the arrivals, the beautiful venue, and the celebrities meeting up. It looked like a party straight from our dreams!
You can check out the recap here:
Photos are also available here.
Dante, a resident of the Bronx, has previously been hired to capture many of the most elite gatherings in show business. Prominent figures in the entertainment industry, like Drake, Jay Z, Michael Rubin, Mariah Carey, and many others, can be seen on Dante's social media handles, such as Instagram. He is a master of art and has successfully covered each event with excellent filmmaking. I think it's why Dante is continuously booked and busy—the way he records these films gives you the impression of being genuinely present and a participant in the event. You feel like you were there and experience the glam through your screen. 
The slogan of his website is "producing content that inspires emotion," and we are 100% sure to say with certainty that he's living up to that promise, particularly since his highlights of Michael Rubin's glitzy All-White Fourth of July Event, which has over a million likes and views on Instagram. The clips of his coverage of DJ Khaled's album release party for "GOD DID" were posted on Instagram by the artist himself. On the social networking website, the video has amassed more than 300,000 views and is still expanding. He does have a strong portfolio, having worked for VH1, Roc Nation, and Reform alongside covering the VMAs for Essence Magazine.
He presently films music videos, advertisements, highlight videos, talks, and other things, but in the upcoming year, he plans to focus on the worlds of significant movies and television. In previous interviews, he mentioned that he has two movies that will shortly begin filming: one is a psychological thriller, and the second is a teen romance. Many of his admirers and supporters will agree, and we are also excited to learn what that will involve.
One of Dante's objectives is to ultimately establish his run production company, following in the footsteps of successful names like Tyler Perry, who is an excellent inspiration for Dante. He cited Tyler Perry as an important influence for leveraging one's talent to create a business. Dante is heavily inspired by Mr. Perry and wants to follow in his footsteps to grow upward and onwards. 
If he follows this route and keeps delivering as he has, his goal will undoubtedly come true quicker than he anticipates. He has created a vast number of high-caliber works in addition to being one of the filmmakers with the highest rate of growth.
Everyone who has worked with Dante has only had positive things to say about him and has continued to do so. As an aspiring filmmaker, you can also enroll in his masterclass to learn from the best of the best. The way he covered Michael Rubin's event was phenomenal, and you can visit his website for more information.
Follow Dante now on Instagram @DanteFilmz and check out his website TeamElitephoto.com. If you wish to closely follow his work then you can subscribe to his channel Youtube.com/c/TeamEliteProductionsLLC