New up-incoming artist JFUEGO starts the month off with his new hit single Vibe City, showing the fans his infinity stones of talent for music.
JFUEGO just dropped Vibe City on July 4th, giving the fans new music to vibe to during their Independence Day. Recently JFUEGO announced that he'll be doing a show on July 23rd in New Jersey with famous Hip-Hop artist Rowdy Rebel, who is big in the music scene with hit songs like Computers.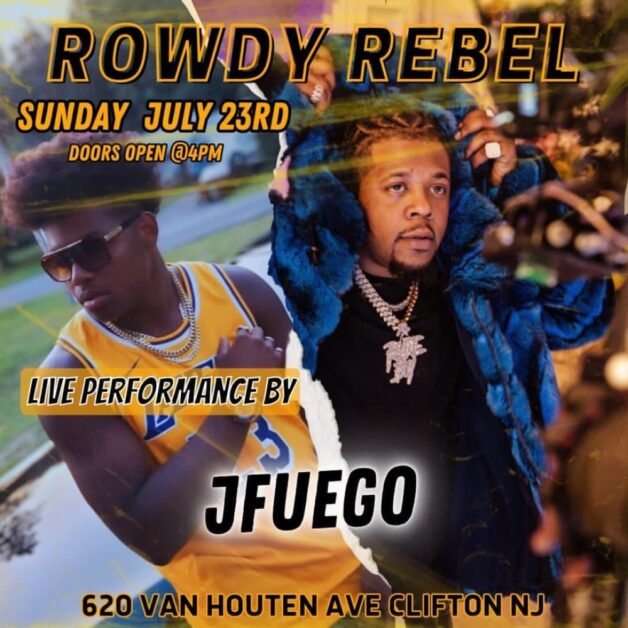 JFUEGO will perform Vibe City along with other songs and other artist during the show. This wouldn't be the first time JFUEGO was performing with Famous Hip-Hop artists, earlier in the year he performed with FatBoy SSE and before that Lil T-Jay. Since then JFUEGO has done over ten different shows with more on the way.
JFUEGO started his buzz in high school freestyling at lunch tables and park benches to Performing Studio Recorded Music at his latest shows. In the past year Justin Ildefonso Jr best known as JFUEGO has torn through upstate New York, going show to show and making hit after hit. JFUEGO's Music style is a cross between Drake and Playboi Carti meets Kendrick Lamar with melodic tunes like his last hit song Dreams. JFUEGO is a force for future heat with future artists and the next Artist to lead the future generations of Hip-Hop.
Facebook: https://www.facebook.com/justin.ildefonso.14?mibextid=LQQJ4d
Distrokid: https://distrokid.com/hyperfollow/jfuego2/vibe-city?fbclid=PAAaZdxQxAY7yxPso9vRUJlsDzk4MRMLxuqvx8BnwYR2929qi3lspJjS84UNw_aem_AU0RHo3aLmHSc0njCI8eiMtmR-R67cvD3H6XgCCVPOjuCQdZHaYRxcAHeB2A40k4BpI
Twitter: https://twitter.com/therealjfuego/status/1674067973126889478?s=46&t=ZT4iQkjDKqoxJXBGVQi4og
YouTube: https://youtube.com/@jfuegofilms777
Instagram: https://instagram.com/j.f.u.e.g.o?igshid=OGQ5ZDc2ODk2ZA==
TikTok: https://www.tiktok.com/@therealjfuego?_t=8dXuIBQkOUt&_r=1