Over the years, Roc Nation recording artist Shawn Smith has instinctively built a solid and steady catalog of work using the city of Philly as a canvas. His latest EP offering, Hope Dealer, is just as meticulous, further demonstrating his genius rap status. The 8-track project is soulful yet smooth; abrasive but also liberating. It contains imagery of life filtered through the lens of the ambitious rapper who stays true to himself, circumventing pain with mental toughness and intelligent humor.
On the debut single "Chain Gang" featuring Philly legend Don Cannon, Smith reveals himself as a bold rapper that explores and pushes past the boundaries of hip-hop while paying homage to state property. His dense, multi-layered wordplay pays reverence to the OG's that paved the way from Black Thought to Jay-Z. Hope Dealer has a record for every occasion.
Tracks such as "Up If You Need Me" and "Break Myself in Two" combine flossy raps and harmonic 808 melodies that showcase Smith's broad appeal. He reflects on modern-day relationships, personal and professional, woes on "Class Act," and "History" waxing poetic about fake love, toxic love, love lost, and burgeoning love. Smith shares personal, spiritually-charged testimonies over instrument-laden production on "Pain Away." It is on "Black Don't Crack" that Smith unloads stellar verses atop a sparsely produced beat about the perils of poverty and street life rapping.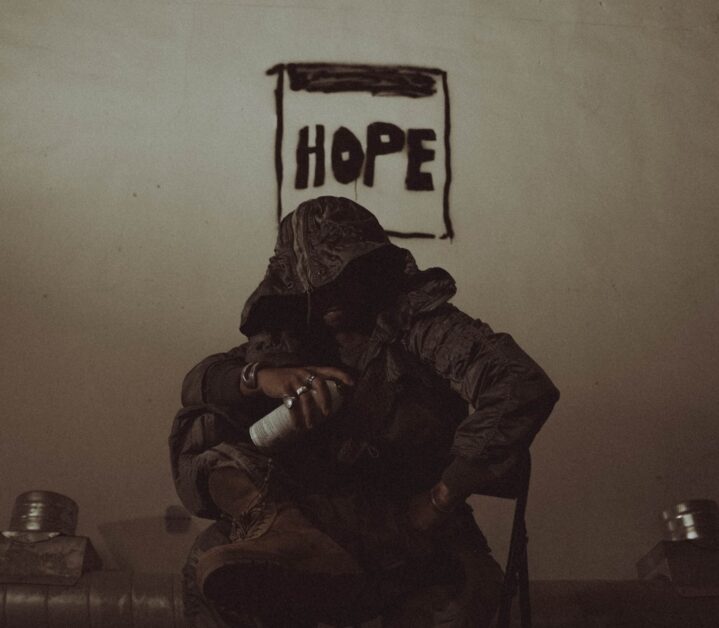 The EP features meticulously handpicked guest appearances from burgeoning singer Rayven Tyler whose ethereal vocals create the hook on "History" and is best known for her frequent collabs with rapper Symba. Shawn sought out multi-grammy nominated vocalist Ant Clemons on "Pain Away" who has lent his artistic talent to Kanye West, Beyonce, and Pharrell Williams.
the latest single "On Me" Shawn recruited Tayler Green who can currently be seen sharing the stage with Beyonce singing background vocals on the global icon's sold-out Renaissance Tour. The final guest appearance comes from legendary mixtape DJ and Philly native Don Cannon who appears on the most talked about track "Chain Gang."
On the production front, Shawn collaborated in the studio with Jay the Great (2 Chainz, Symba), Triangle Park (H.E.R, Kehlani, Ed Sheeran) Diego Ave (Future, 21 Savage, Post Malone, Lil Baby) Maaly Raw & Critica (Lil Uzi, Meek Mill, Lil Yachty) and The Weatherman (Lecrae). These musical powerhouses all give a unique dimension to this comprehensive body of work that places Shawn Smith as a rapper well ahead of his time.
Alongside the EP release, Shawn has produced the visuals for "Up If You Need Me," a loyalty-infused track centered around making it out of hero-battling circumstances. The music video features the MC and his comrades riding bikes through the streets of Southwest Philly, flying kites with kids, and passing out roses to mothers at a local beauty salon all while contemplating topics ranging from Bill Cosby to Artificial Intelligence  Philly's BikeLifeRex makes a cameo in the video, known for his masterful bike skills and cult-like following.
"Up If You Need Me" Music Video
https://www.youtube.com/watch?v=4xM1xbJlzaY
Hope Dealer EP
https://shawnsmith.lnk.to/HopeDealer
Shawn Smith Instagram
https://www.instagram.com/shawnsmithstory