Who knew imprisoned comedian Bill Cosby was a fan of rap star Boosie?
Bill Cosby, who is currently serving in 3-10 year prison sentence for allegedly drugging A woman and assaulting her, sent Boosie a get well message from prison.
"A speedy recovery and for your mobility to be restored. Again, thank you very much," Bill Cosby tweeted to Boosie.
According to Boosie, his day started off terrible when he went to see his new doctor, almost month after the rap star was shot in the leg in Dallas, shortly after the murder of his close affiliate Mo3.
On his way to get X-rayed, Boosie fell and injured himself, which put a damper on his day.
However, Boosie's spirits were lifted when he received the message from Cosby, as he was departing from his doctor visit.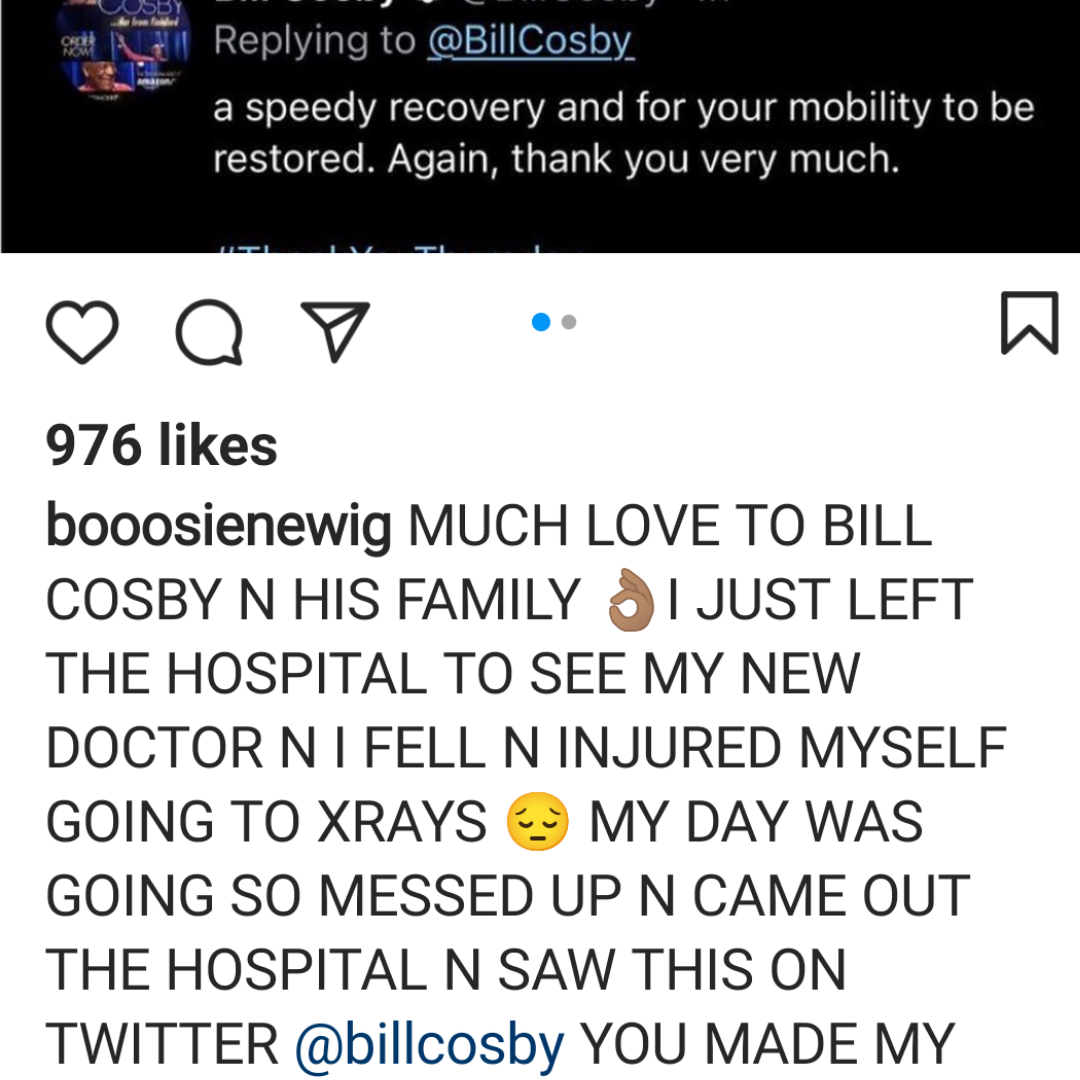 "My day was going so messed up n came out the hospital n saw this on Twitter. @BillCosby you made my day," the baton rouge rap star tweeted back at Cosby.
Back in september, Boosie rallied his fans to start a petition to free the famed funnyman.
The comedian's legal team is presently fighting for his freedom in the Pennsylvania supreme court, attempting to overturn the 83-year-old's 2018 conviction for a 2018 aggravated indecent assault.
Free Bill Cosby Let's Start A Petition

— Boosie BadAzz (@BOOSIEOFFICIAL) September 2, 2020
a speedy recovery and for your mobility to be restored. Again, thank you very much.
 #ThankYouThursday#ThankYouBoosie#GetHealthyBoosie

— Bill Cosby (@BillCosby) December 10, 2020
Cosby is currently serving the 3 to 10-year sentence for assaulting a Toronto woman back in 2004, charges he has vehemently refuted.
As for Boosie, he is wheelchair-bound as he works hard to recover from a bullet to the leg, which he took in Dallas after a gunman opened fire on his sprinter van on his birthday (November 14th).
Yesterday (December 10th), cops arrested a 21-year-old man named Kewon Dontrell White for Mo3's execution, however, the gunman who shot Boosie is still in the loose.