Rapper Burberry Jesus better say a prayer to the Lord, because one of the world's best-known fashion houses is suing the rapper for obvious reasons.
Burberry is accusing the rapper of stealing their name and trademarked patterns and using them to market his career.
Burberry Jesus, who breathes the brand, regularly drapes himself in the brand's latest designs. He even wrapped his car in the Burberry's signature tan, black and red striped design, along with customized tires!
The rapper, born Marvel Yarbrough, has been gaining traction lately too, accumulating almost 130,000 followers on his Instagram, where he posts pictures of himself upside down.
Burberry Jesus must have thought Burberry was playing around because the company's lawyers warned him multiple times to stop infringing on their brand.
"Since December 2019, Burberry has written to [Burberry Jesus] nearly a dozen times to secure his cooperation to cease and desist from all uses of the Burberry word mark and all other Burberry trademarks," said Burberry's lawyer Michael P. Mayer of the law firm Winston & Strawn.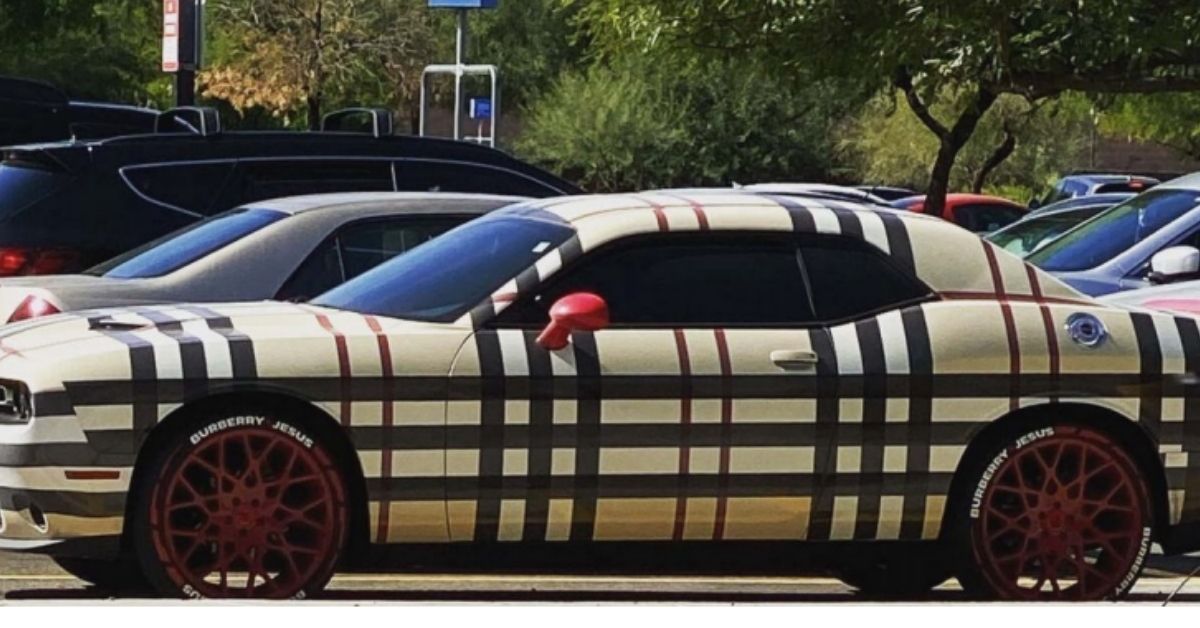 "Although [Burberry Jesus] initially indicated that he would comply with Burberry's request to cease his infringing conduct—even sending Burberry's counsel an email claiming that he would "cease use" of the Burberry trademarks—subsequent events revealed that [Burberry Jesus'] cooperation was feigned, and he had no intention of complying with Burberry's reasonable requests," Michael P. Mayer added.
According to Burberry, the rapper even changed his real name to Burberry Jesus, but he lied on an application about his felonious past to get the name-change pushed through a court in Illinois.
"Unaware of the fraudulent and illegal nature of [Burberry Jesus'] application or of Burberry's claims of infringement, the Circuit Court of Cook County granted his request for a name change to 'Burberry Jesus' on September 29, 2020," Mayer continued.
Burberry maintains the rapper is putting their century-old brand at risk and is destroying their image by inappropriately affiliating himself with the brand without the proper authorization.
"Burberry works with musical artists and others in the music industry to enhance and promote its products and brand. Burberry carefully curates its music offerings to reflect the same strict quality control standards it applies to all of its products. Defendant's improper use of Burberry's trademarks is not only unauthorized and at odds with these quality control standards, but also dilutes the Burberry trademarks."
Burberry's lawyers are begging a judge to prevent Burberry Jesus from using their name. They are looking to shut down his accounts on Spotify, Apple Music, iTunes Store, Twitter, Instagram, Snapchat, Facebook, YouTube, Gmail, and wherever else the same may appear.