The Hindu community is up in arms, alleging that Cardi B's latest sneaker promotion is an example of cultural appropriation.
The chart-topping "WAP" rapper has her own sneaker line with Reebok. She posed as a Hindu goddess named Durga who is traditionally depicted as having numerous arms.
Durga is a popular icon in the native Indian religion and is even in American popular culture. She is said to be the principal goddess of war, strength and protection. It was these qualities that attracted Cardi to the ad's storyboard.
Cardi claims that despite her agreeing to participate the campaign, did not know that this would offend anyone.
She took to social media to officially apologize, not through a statement but through her own video. The GRAMMY Award-winner said: "When I did the Reebok shoot the creative told me I'd be a goddess that represents strength, femininity and liberation, and that is something I love, that I'm all about and I thought it was dope."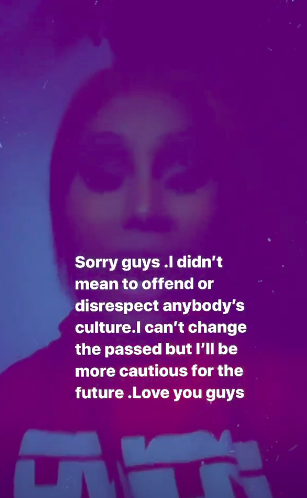 "If people think I offended their culture or religion I want to say I'm sorry – that was not my intent. I would not want anyone to disrespect my religion, with people dressed as the Virgin Mary or Jesus, as long as they do it in a beautiful and graceful way."
"Maybe I should've done my research. I'm sorry. I can't change the past but I'm gonna do more research for the future," Cardi promised.
Hopefully, she really will.
However, many have to ask themselves, if cultural appropriation is the adoption of an element or elements of one culture or identity by members of another culture or identity. Does merely wearing or dressing up in garb considered adoption?