Big Sean is a father now. How dope is that. The Detroit rapper had a baby this year with his long-time boo Jhené Aiko. Anyway, you know all of this. My dude is back at his music and he's still remarkable as a lyricist. But I noticed something as he was rapping. He had a bit of a "pouch."
And guess what? He recognized that he had a "dad bod" and commented on it.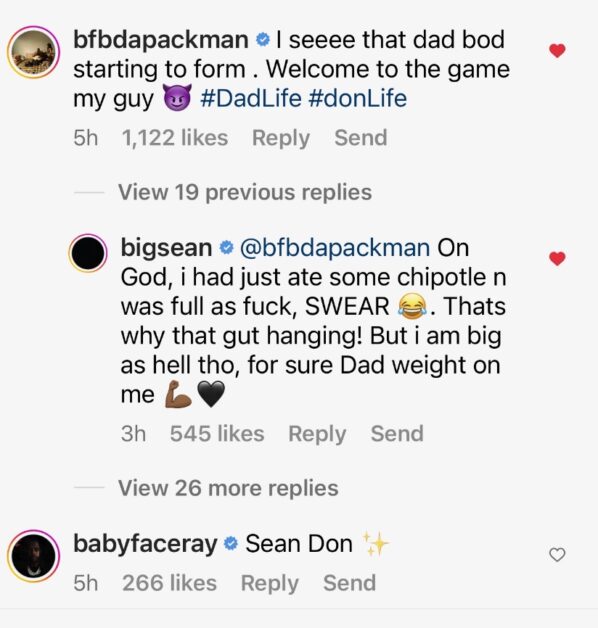 Keep it a buck, he is still skinny compared to me, but noticeably bigger compared to the Sean Don we have known in year past! Fortunately that is what life is about. AND having a queen and a baby to boot has got to be wonderful. But the way, he's gotta feel a way about getting to the money now too. That is what men do when they have kids. They go get it!
Glad I don't have any seeds. I am sitting here typing rumors!
By the way, here is the freestyle.