Kanye West is trying to get Kim Kardashian back, right? Or is he dating a 22-year old model? Or both!?!
The formal rumor is it Kanye West is dating a 22 year old model named VineTria. She was seeing attending his Sunday Service recently (November) and has been seeing courtside with him as well. This was not at an NBA game, but the Donda Academy basketball game. Anyway, they seem to be a pretty happy couple even though this is a weird relationship juxtaposed with him screaming for Kim Kardashian to come back. He refused her divorce and even got a mansion across the street. How in the world is Kim out here dating Pete Davidson from Saturday Night Live and he is across the street?
DJ Akademiks is a good source of bad information now! I have to respect it on some level. He posted the following and gave me the headline to boot.
So, brother wants a three$ome, but not with the blunt.
Wait a sec. AllHipHop reports he was also spotted with another pretty white woman, Julia Fox! Is she the third person in the post?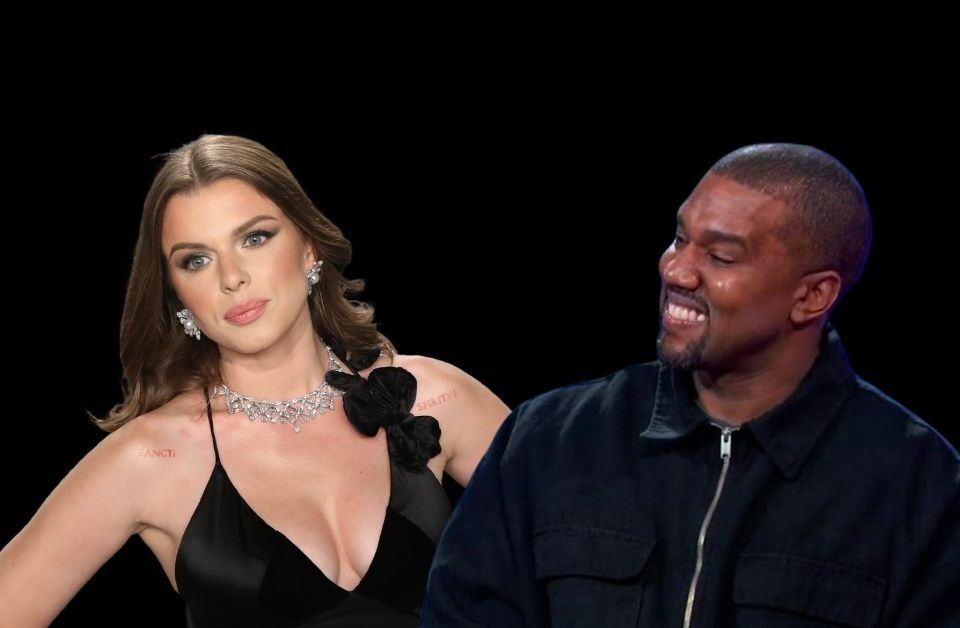 According to photos obtained by editors at TMZ, the rapper and the "Uncut Gems" actress enjoyed dinner together at the Carbone restaurant on Saturday night.

Kanye, 44, sported a casual black jacket for the evening, while Julia opted for a denim corset top and jeans.

Julia broke her silence regarding her big night out with Yeezus. According to Julia, she has no idea if she will ever see the billionaire rap star-turned playboy again. 

When asked if there will be a second date, Julia simply replied, "I don't know."