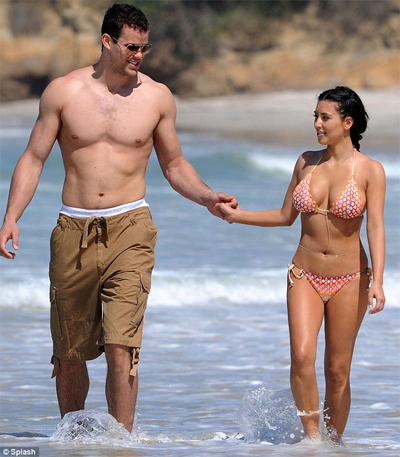 MAN, GTFOH!
MAN…BISH YOU WASN'T WITH ME SHOOTING IN THE KIM!!!!!!!!!!!!!!!!!!!!!!!!
The state of California is trying to disrespect my boy KanYEEZY! They are trying to say that by their MANMADE BS law that he's not the father of Kim Kardashian's child! In fact, they are suggesting that the daddy is Kim's husband! Check out this report from VIBE!
Kanye West is not the father, at least according to California State Law.
Under California's Family Code, estranged husband Kris Humphries is the 'presumed' dad to Kim Kardashian's baby, TMZ reports. The Code presumes a man is the natural father of a child if "he is or has been married to the mother, and if the baby is born during the marriage or within 300 days after death, annulment, declaration of invalidity, divorce or after a judgment of separation is entered by the court."

After a mere 72 days of marriage, the two called it quits only for Kimmy to fall head over heels for longtime friend 'Ye. To strain matters further, the made-for-TV Humphries-Kardashian divorce still hasn't been officially processed.
But for all KimYe naysayers, the fetus still biologically belongs to the G.O.O.D. Music rapper, who announced that the reality starlet was his baby mama at last week's gig in Atlantic City. Kim just needs to present "clear and convincing evidence" in the form of a DNA test to the court to ensure that Yeezy is her baby daddy.
They keep us talking, but if we stop talking about them then they should worry! -illseed.
Illseed, Out.
GET INTERACTIVE WITH ALLHIPHOP.COM!
Follow us on Twitter! Like us on Facebook!
Email illseed rumors: kingillseed@gmail.com