Photos By Julia Beverly
After defeating the Washington Wizards on their home turf Monday evening, the Golden State Warriors returned to the White House Tuesday for a triumphant visit to celebrate their 2022 NBA championship – and, effectively, also their back-to-back 2017 and 2018 wins. 
Amidst the flood of Twitter wars launched by former President Trump during his years in office, it would be understandable if you've forgotten one that occurred early in his term, after the Warriors clinched the 2017 championship. For decades, it had been tradition for the winning team to visit the White House, but star point guard Steph Curry told media of the controversial administration, "I don't want to go [to the White House]. That's the nucleus of my belief. If it was just me, it would be a pretty short conversation." His teammate Kevin Durant agreed, saying, "I don't respect who's in office right now." 
In response, Trump snapped on Twitter, "Going to the White House is considered a great honor for a championship team. Stephen Curry is hesitating, therefore invitation is withdrawn!" Fellow NBA superstar LeBron James tweeted back in his colleague's defense, "U bum @StephenCurry30 already said he ain't going! So therefore ain't no invite. Going to White House was a great honor until you showed up!" The team press release announced that "in lieu of a visit to the White House, we have decided that we'll constructively use our trip to the nation's capital in February to celebrate equality, diversity and inclusion – the values that we embrace as an organization." 
Those years are now behind us, underscored by the fact that none of Tuesday's speakers bothered to mention the "former guy" at all, aside from a Biden promise that "the Golden State warriors are always welcome in this White House," which was met with smiles and applause.
Vice President Kamala Harris, also a Bay Area native and a diehard Warriors fan, was naturally on hand to welcome the team, and shared a story about a time she nearly gave her security detail a heart attack when she exited her vehicle and walked through standstill traffic just to get to a Warriors' game. Other notable Bay Area guests included radio/TV personality Sway and rappers E-40, Mistah F.A.B. and Too $hort. San Francisco congresswoman Nancy Pelosi was in attendance with her husband Paul, who was attacked by a man with a hammer in a bizarre incident last October; the now-recovered Mr. Pelosi stood and waved to a standing ovation. Also present was celebrated comedian Roy Wood Jr.
During the hour-long ceremony, Steph Curry presented President Biden with an honorary "46" Warriors jersey and Vice President Harris with an honorary "1" Warriors jersey, presumably, as she is the first woman to serve in the role. Back in 2016, when the team visited the Obama White House to celebrate their 2015 championship, President Obama was gifted a similar "44" Warriors jersey along with an offer from head coach Steve Kerr to come join the team as soon as he became a "free agent." While there was no such offer extended to Biden, the 80-year-old did manage to earn the team's respect by dropping to one knee on the crowded stage for the photo op. Initial gasps were followed by laughter and relief when he was able to easily stand again afterwards with no issue. "I'm not doing that," Vice President Harris joked. 
Curry and Kerr, who have both been outspoken advocates for stronger gun control, were also able to get some business done while they were at the White House. Earlier in the day, they met with senior members of the administration to discuss their concerns. Curry also used the opportunity to thank President Biden for his work in negotiating with Russia to secure the release of incarcerated American WNBA basketball star Brittney Griner.
Curry was joined at the event by his wife, Ayesha Curry, who has earned a fan base of her own as an influencer/cook/author and was approached by young fans for photos after the event. Draymond Green, another outspoken and valuable member of the Warriors' roster, was also accompanied by his new bride Hazel Rene. "You have these moments in life you try and take the energy from it and run with it, you know," Green told media after the event. "These have been a couple days that you [want to] try to bottle that energy up, take it and do something with it."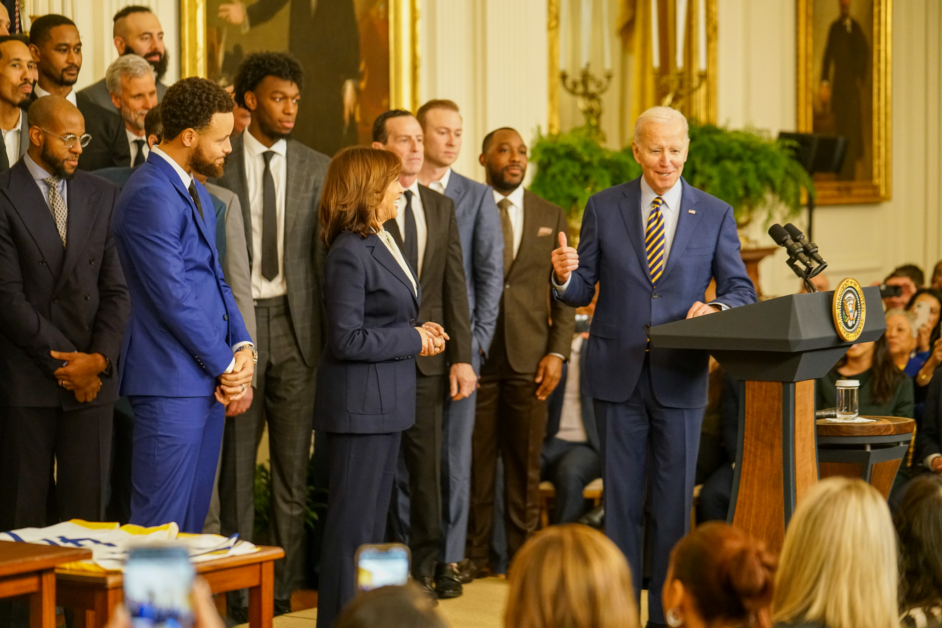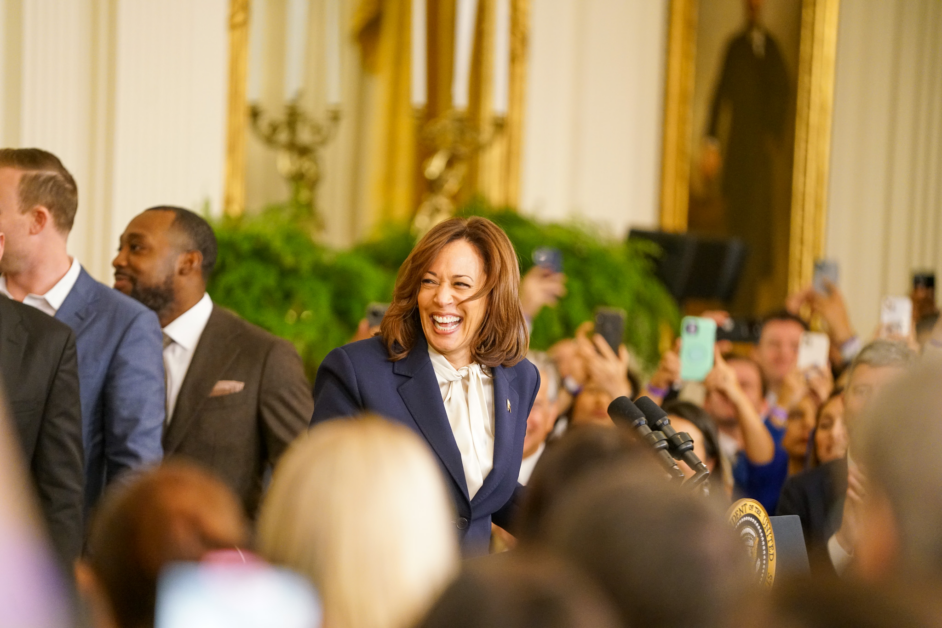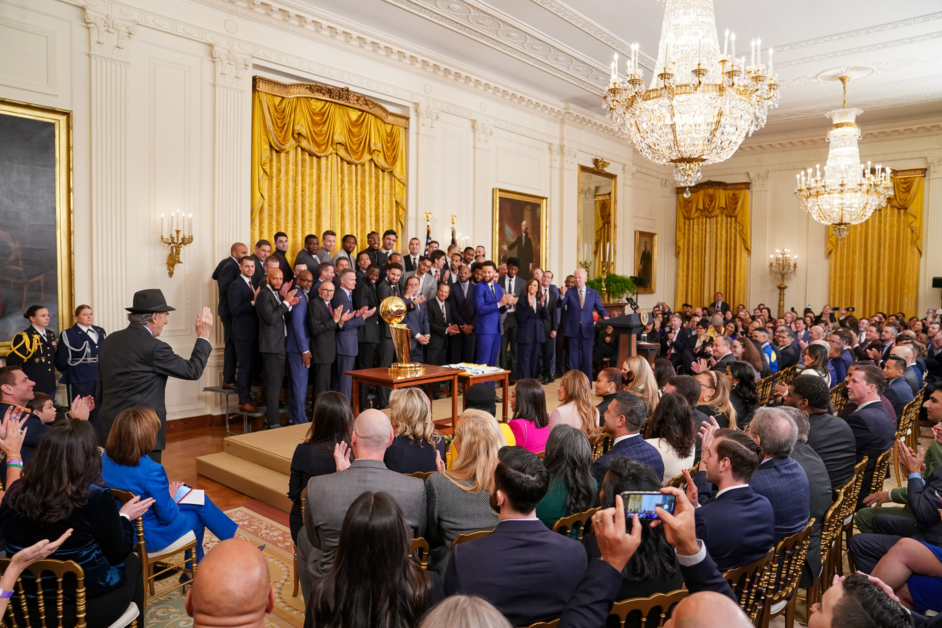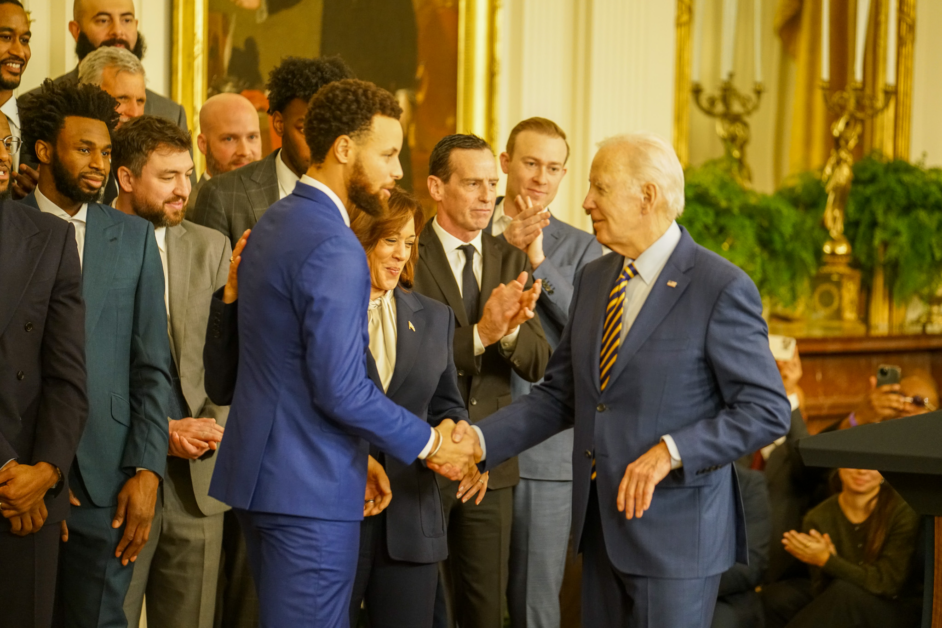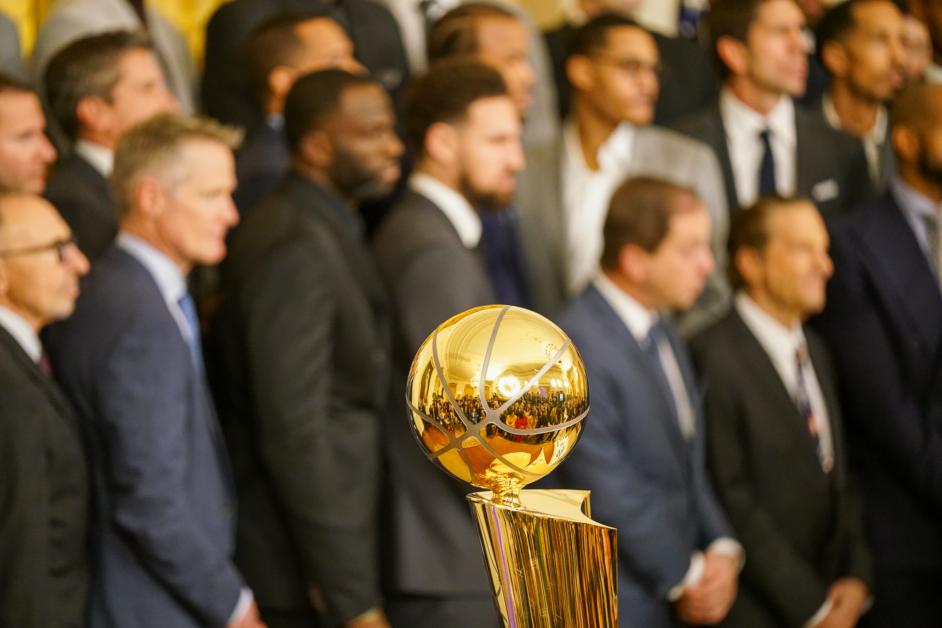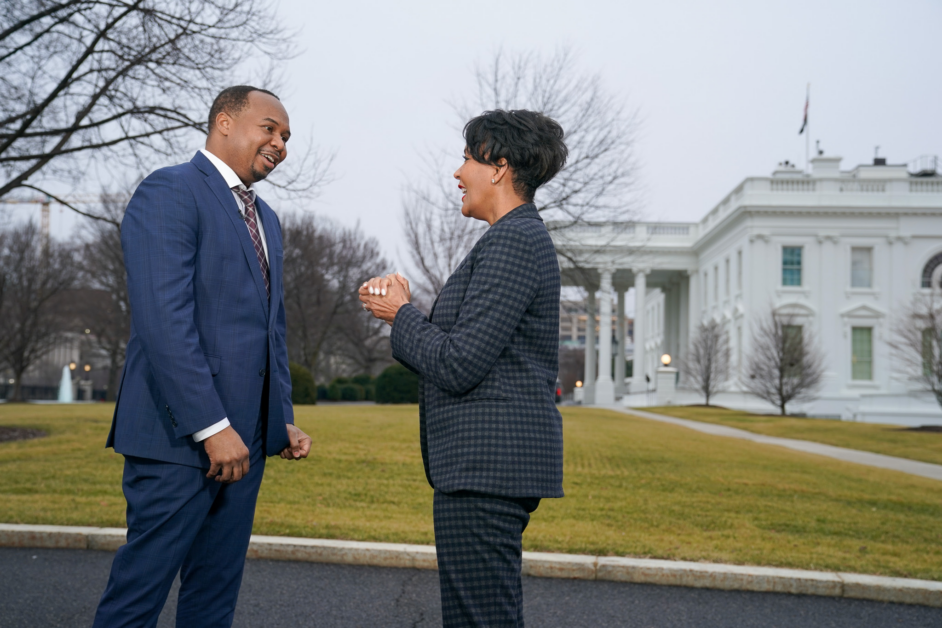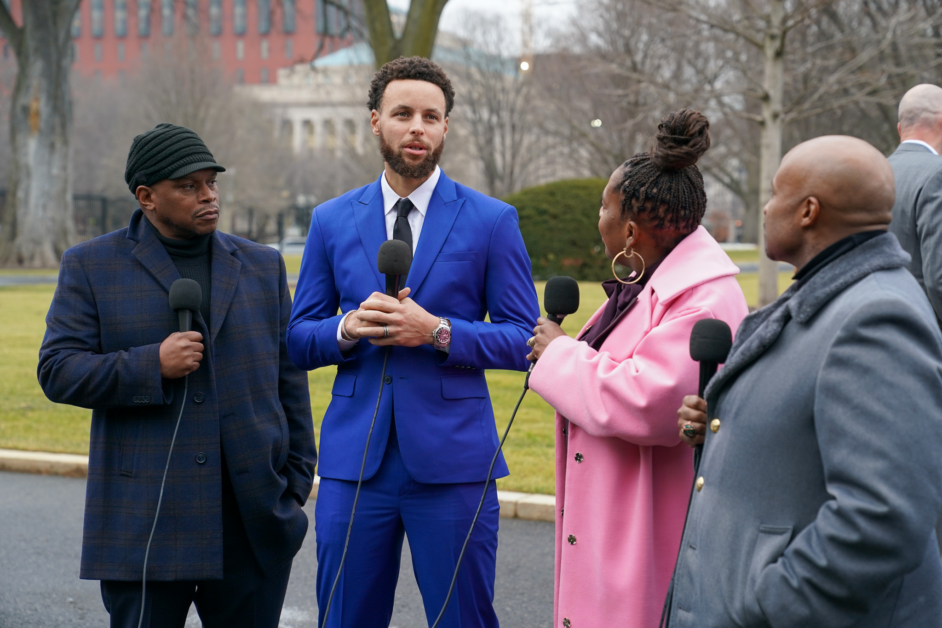 Here are some other images from social media.