For most people 2020 has been a down year filled with of all the complications associated with COVID-19, but for multi-Platinum and GRAMMY Award Winning producer Hit–Boy, his trajectory has been nothing but upward. From his project with Benny the Butcher to his production work with Nas, Jay Z and Jay Electronica respectively, many people within the industry feel that Hit–Boy has checked all the boxes for producer of the year.
He's shown versatility, creating big sounding hit records and he's pushed out gritty and raw sounding records that have solidified his place in the pantheons of all-time producers.
While it been nearly 10 years since Hit–Boy found himself on Kanye and Jay-Z's "N****s in Paris," Hit–Boy has proven that he has staying power churning out hit after hit since 2012.  But while he's worked with every major artist in the game from Travis Scott to Beyonce, Ariana Grande and Kendrick Lamar, this Southern California hit maker has remained humble with his nose to the ground refusing to let his successes and losses get the best of him.
AllHipHop: Thank you for taking the time to speak with me today. It's a big honor to speak with someone as accomplished as yourself and you've had an incredible year. Congrats on your multiple awards and acknowledgements for producer of the year… So just getting into it, you've been on a tear this year, from Nas to Benny to Sean. Can you talk about your work ethic and how much work you've put in to your music over the last year? Do you make beats every day, what is your work flow like?
Hit-Boy: Yea most definitely, I'm just kind of taking advantage of how much I'm motivated. You know a lot of artists are coming to me and they're thinking of me on a high level, so when they come through I want to have something that's like….(pauses) I go by Hit–Boy for a reason, you know what I'm saying? I want people to really make songs that they want to put out immediately, or feel like they gotta do a video to, or just feel like its' bigger than just making a song, like it's a real movement, just like really touching the culture.
But just as far as creating, yea like I try to just kind of be over prepared. I try to have as many dope beats as possible in the lane of something I feel like they could possibly want. You know as a producer or creative you can never pinpoint what they want, 'cause someone could be feeling totally different from anything they ever made that day. So you might have to pull something out the bag, you wasn't expecting.   But it's all preparation, like me getting to the studio as early as I can to just dig in and just make stuff that kind of hits my soul.   That's kind of the stuff that people gravitate towards.
Once I locked in on that, and it wasn't like, "Oh let me listen to their last hit and try to make something like that." That's when I was getting stuck in a box. I just come to the studio and make something that I feel and that has some sort of sonics that they may be used to rapping or singing over and I just take it from there.
AllHipHop: Do you find people pick out beats that you wouldn't expect them to pick more often or when you have something specifically for them, do they pick that more often?
Hit-Boy: It's all types of different ways, but there are times, when I'm like "It's no way they not get on this" and they like… "Yea let's load this up."  Sometimes I'm right sometimes I'm wrong. Sometimes I play something and they like, "Play something else."  Honestly it's funny, I've been telling some of my homies that if I gotta play more than maybe four or five beats in the session – it ain't gonna be the s###. You know what I'm saying? If we catch that wave within the first couple of beats I make, I already know the session gonna be magic.
When I did Benny the Butcher's album the first song we did ended up being the outro to his album, you know "Legend." It's a lot of people's favorite song on the album, and that's the first song we ever made. So a lot of times it's like that, so I know we catching magic and the first joint that we made is crazy.
AllHipHop: It's been like 10 years since you did the "Paris" track with Kanye and Jay-Z… Can you talk about how that changed things for you looking back on it now…
Hit-Boy: That's crazy… S### it just introduced me more to the Hip-Hop space and just being acknowledged on that level, just being a true creative in that realm. Obviously that wasn't an easy album to get on and everyone wanted to be on there. Any producer would have wanted to be on that album so to make one of the biggest joints on there, I wasn't even personally ready for that and it just happened and I learned a lot. I didn't know what was coming and I didn't know the high expectations that would be on me after I made that song. Now I'm just on auto-pilot making crazy joints every day.
AllHipHop: You really made one of the dopest albums in a long time with that Nas album (King's Disease) and I know everyone talked about that. You are managed by Jay-Z, but they had their little thing back in the day, how did you feel about that?
Hit-Boy: S### I don't feel no way, they be in pictures together,  that was a long time ago, that ain't got nothing to do with me, I rock with both of them.
AllHipHop: What's it like being managed by Roc Nation and having a connection with Jay-Z, like can you talk about the advice he's given you over the years, or anything that hit with you?
Hit-Boy: Yea, just to kinda not blame anybody for anything that happens or how things transpired within the game.  You gotta just keep trucking regardless of if you feel like someone did you wrong, or whatever the case is.  All that s### is irrelevant, it's all about the music and if you making dope music, you gonna rise to where you need to, period. So just stuff like that for sure.
AllHipHop: Yea I know that you have said in previous interviews that The Blueprint was one of the first album you ever bought, so it must be a good feeling to come full circle…
Hit-Boy: It's unbelievable, any time I link with him and make music with him s### is still just surreal for sure.
AllHipHop: After producing such a big records over the years, how do you not get too high or not get too low and just manage the ups and downs of the industry?
Hit-Boy: S### cause I've already been through so much. I've already been through the highest of the highs and lowest of the lows. So I just be balancing now and I don't let it get to me too much. If I'm winning, s### that whats up. But if things aren't going how I want them to, I just know I gotta get back in the studio and go harder it's really that simple.
Versus you know even with people that's like Internet stars and stuff like a 69 energy, that s### only lasts for so long, so I just more so lean on the music, I'm not gonna be in between projects with the goofy stuff, I'm just gonna duck off and focus on the music.
AllHipHop: "Racks in the Middle" with Nipsey – can you talk about what you remember about working with Nipsey and what you miss most about him…
Hit-Boy: S###, what I miss most is definitely just the energy he brought to the stu when he was her. His presence was definitely felt and you just know what kind of energy the music needed to have. Just the process of making the music, he'd be in there choppin like I'm not just a rapper, I'm a songwriter, that's the stuff I think about
AllHipHop: Thank you for answering that question.
Hit-Boy: That's s### is still unbelievable.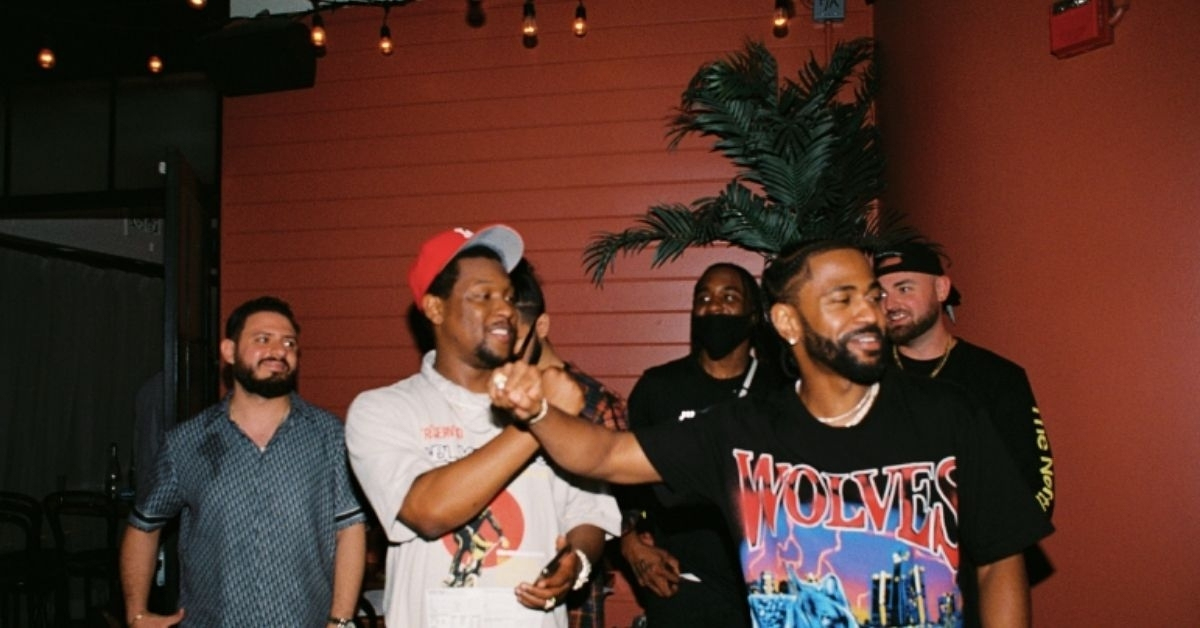 AllHipHop: This question kind of overlaps the previous ones, but when you work with some of these big artists like Beyonce, Drake, Travis Scott or Ariana Grande how do you prepare to go into a big session with them? Are some of these in person sessions are these mostly through email?
Hit-Boy: I mean most of it is hand to hand and them pulling up to my studio and working with me, but there are still some songs that come out through email. But most of the stuff is in person. When I'm working with someone, I try to think and use my imagination. I try to think, what would just be the illest s### and really just use my imagination and try to do something that sounds big
AllHipHop: You have such a versatile catalog, from the real gritty stuff with Benny to the big hits with Kanye, what is your favorite type of track to produce. Do you like the big hits or the gritty cuts?
Hit-Boy: I mean the big hits bring that bread and that's a different ball game but I just like making music. Man I don't even look at it like that.  Because you can't call it. It be songs like, 'oh this song is outta here' and then it doesn't go anywhere and I be like confused. Then there are songs that I make real quick and it turns up. I just be doing it now and I don't really put too much effort and energy into what's going to be a super-mega hit.
AllHipHop: Can you name your favorite producers of all time that show through in your music today?
Hit-Boy: Dr. Dre, Battlecat, The Underdogs, Timbaland, Kanye, Pharrell, The Neptunes those are some of the top ones fo' sho.
AllHipHop: That's dope, I know you have done a lot of co-production work too, who are some of the people that you like working with personally
Hit-Boy: Lately just my homies, my homie Corbett, super dope producer and writer from Cincinnati.  My homie G Dav and my boy G. Ry, he produced the "Laugh Now Cry Later" joint for Drake and Durk, we've been down for years, so just a lot of my homies – that's who I've been locked in with lately.
AllHipHop: Whats some of the equipment and software you've been using lately, are there any new toys you like producing with?
Hit-Boy: I've just been all FL and using virtual instruments and a mini keyboard. I've been just keeping it really simple, just dig for the sounds and samples and chop it up on FL and Pro-Tools to record vocals.
AllHipHop: How do you feel about producers rapping and that vibe?
Hit-Boy: Do what you do, s### I was rapping before I thought I could make beats so I just really had time to get nice at the production and get good at the recording. If you do music, writing a song or whatever, go hard.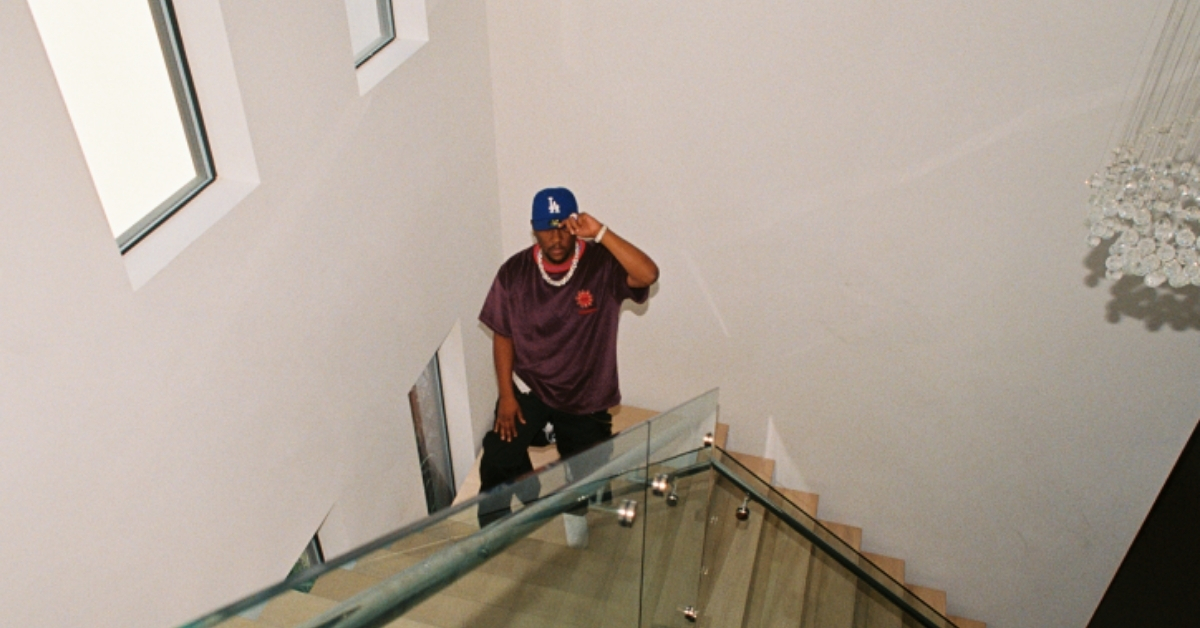 AllHipHop: OK so something that's come across the industry is Clubhouse…. have you tried it yet and what are your thoughts on it?
Hit-Boy: I get asked that every day. Nah man I ain't did it yet, I be kind of late on s### like that honestly, I ain't really got time to be sending voicemails to people.  Nah but I know it's poppin cause everyone asking me everyday.
AllHipHop: So you're from the Inland Empire right, Can you speak about coming up in a remote area and what that is like out there and any advice to anyone coming up where the industry is not really thriving or thought of often?
Hit-Boy: I'm from Pasadena and Inland Empire. I spent half my life from Pasadena and then half my life in the Inland Empire, so I'm kind of from both. S### I was out the way so I was able to lock in and just focus on music. But when I turned 18 I was full-time driving. I was full-time coming to Hollywood every day and just trying to meet people. I always had the same kind of passion, so if you really want it you gotta go after it.
AllHipHop: Lastly, you recently had a son, can you talk about how that's changed things for you and how you've been thinking about the future with him?
Hit-Boy: Man that's been the best and it's crazy because he came right when the quarantine was happening, so I had nothing but time on my hands. It's been perfect, versus you know me being locked in and having to fly and be everywhere and work with people. I've just been in my studio and going back home so it made it a simple process to be with him and still be locked in at the studio. I can be with him and still stay focused on the music. I feel like he brought me great luck, like ever since he's been here, I've had amazing luck.
AllHipHop: Last thing is there anything you want to plug that you're working on or any artist you're working with bringing up or anything about that we didn't discuss or whatever
Hit-Boy: Right now I've been focused on my own project so I'm putting out my first single actually next week featuring Big Sean and Fivio Foreign, that's something I'm definitely excited about. But I'm always developing different acts, as far as what's coming immediately and what I'm hype on, is my own. I got a song called "Salute" dropping and its gonna be a crazy video and a crazy movement. It's my song