I heard a rumor!
Check it. The word on the street is that Kanye was NOT tweeted cryptically the other day to sublimially announce his album release date. No, word is he was revealing the day he and Kim K. get married. Or as they say down south, "murried."
Its Friday so I am going to just pass this over to the good folks at RadarOnline, who made this up, I mean talked to their sources.
Kim Kardashian and Kanye West have finally set a wedding date, and RadarOnline.com has all the details.

After months of will-they-or-won't-they speculation, the couple is going to tie the knot in a lavish wedding in the Los Angeles area right after the birth of their child, an insider close to reality TV's first family tells Radar exclusively.

Kim is set to exchange "I do's" wearing an "ethereal white wedding dress," the source said, and wants a location "where they can hear the waves and be married under the moon and stars.

Kanye has made it completely clear to Kim that he does not want ANY media at the wedding and they will not sell their wedding photos for profit.
"Instead, Kanye says they should consider a donation to one of Kim's charities like the Skin Cancer Foundation, or Mattel Children's Hospital in a deal around the wedding for a short film," the insider said.
MEANWHILE…RAY-J IS MAD!!!
I'll tell you why. It seems like Ray-J was seriously looking for a big explosion of controversy after he released the video for "I Hit It First," which contained some references to Kanye. Kanye is known to be a bit of a loose cannon and therefore, prone to let it be known. But, he didn't. On the low, we heard Ye was not happy about it all, but publicly – NADA. Ray-J's video came and left. OH WELL! I still have yet to see the video for the song, but I heard its hilarious! I need to peep it.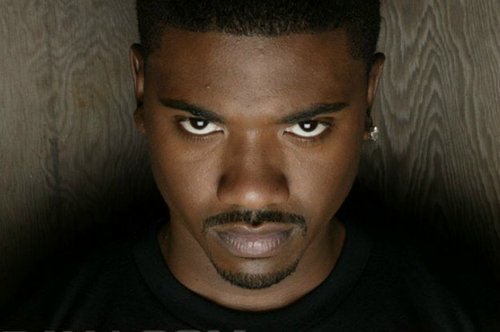 They keep us talking, but if we stop talking about them then they should worry! -illseed.

Illseed, Out.
GET INTERACTIVE WITH ALLHIPHOP.COM!
Follow us on Twitter! Like us on Facebook!
Email illseed rumors: kingillseed@gmail.com