I don't why, but I really like this French Montana dude. Maybe its because he's so outrageous at time. You know? Or maybe its because he's so loyal.
RELATED: AHH's 2012 Year End: Illseed's Person of the Year – French Montana
Anyway, I have a small tidbit of information for you. The boy French is always down to help a friend. In this case, I heard he's working diligently to make sure his homie Max B is not forgotten. Apparently, Max B will be on the intro to French's debut album, Excuse My French, and will also let Max get wavy on one of the album's singles. Amalgam Digital ('member them?) still have Max B on their roster and Frenchie had to do the appropriate legal wrangling to make it happen. I heard it wasn't easy! Diddy was rumored to be pulled into the fray to get the paperwork done. I even heard Max B was doing the business from the bing. You know, they got Max doing football jersey numbers. Hope he's strong.
Now, if French can help his other friend.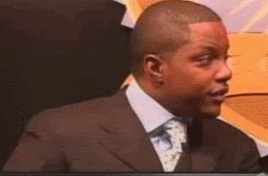 They keep us talking, but if we stop talking about them then they should worry! -illseed.]

Illseed, Out.
GET INTERACTIVE WITH ALLHIPHOP.COM!
Follow us on Twitter! Like us on Facebook!
Email illseed rumors: kingillseed@gmail.com