This piece originally ran on TheGrio.com in celebration of the 25th Anniversary of  "It Takes A Nation Of Millions To Hold Us Back" and Public Enemy's looming induction into the Rock-N-Roll Hall of Fame this year.
The greatest hip-hop album ever was made 25 years ago this month.
Its title alone speaks volumes: It Takes A Nation Of Millions To Hold Us Back.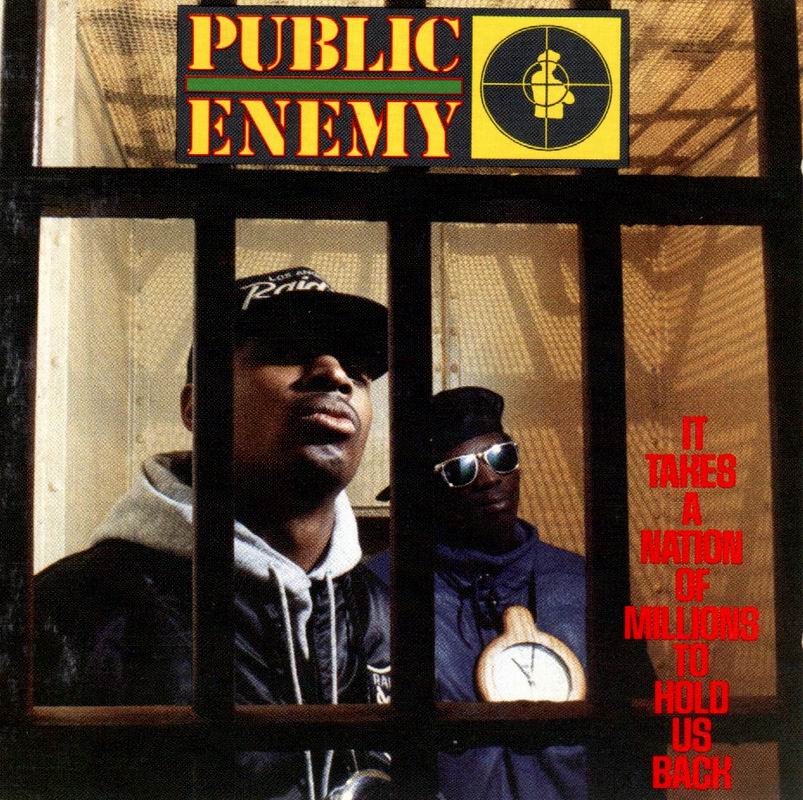 At the time, it was a metaphor for African-American people, a nod to the systemic racism plaguing America, but for others, it also represented the uphill battle Public Enemy faced.
The album was crafted at a time, 1988, when hip-hop had no boundaries and every landmark album was groundbreaking. But Public Enemy broke ground that went clear through to the other side of the world when they made It Takes A Nation Of Millions To Hold Us Back. The album is what we call a Magnum Opus (Latin for 'great work').
The beginning of Public Enemy's world dominance
PE's second album, It Takes A Nation boasts one of the slickest intros, but it forecasted what was to come — world domination.
It Takes A Nation kicks off from a recording in London, while the Long-Island-born group toured the world on the 1987 Def Jam tour. They were informing America that they had already been approved by the world and now it was America's turn.
Of course, hardcore hip-hop heads had already embraced their first album, Yo! Bum Rush The Show, but this was special.
Since the beginning, hip-hop has hinged on endless circular discussion of "Who is the best?" "Who had the best album?" or "Who is the best emcee ever?" They echo to this day. Pondering the best is a true cornerstone of hip-hop and opinions are fact to the person who holds them.
So, let's discuss this album in that regard. At the time if its release, the album was heralded as the best album of 1988 by the Village Voice's celebrated Pazz & Jop Critics Poll, a first for a rap album. It was also ranked number 48 on Rolling Stone magazine's 2003 list of the 500 greatest albums ever made. No other rap album was held in higher regard.
Additionally, NME, Vibe, and AllHipHop.com also agree: This is the one. Across all musical barriers, the album is beloved. Twenty-five years doesn't diminish this classic.
It Takes A Nation means different things for different people.
For the hip-hop audience, it represented a musical revolution and an insurrection of the mind of its listeners as well. Suddenly, hip-hop morphed into something that offered socially-relevant content that was overt, brash, abrasive, and jarringly proactive. That was Public Enemy. "Bring The Noise" was like a call to action, as front man Chuck D bellowed "Bass! How low can you go?" on the album's lead song. Other songs pushed themes of Black Nationalism, community unity and offered an overall smorgasbord of rebellion. This was bigger than hip-hop.
Middle-class white kids looking for an outlet were also attracted to the Public Enemy movement thanks to It Takes A Nation. Gradually, they pushed it to platinum status over a year after its release. In the 80s, many of those kids were impressionable and hip-hop, a fairly new phenomenon, helped open them up to different ideologies and thinking. But this perfect storm cannot truly be discussed without delving into the music.
Click here for the rest of Public Enemy's 'It Takes A Nation Of Millions To Hold Us Back' still powerful 25 years later.