Trizzy, the CEO of Ruby Recordings, has been making waves in the music industry with his latest release, "Two Phones." The hip-hop/rap song recently peaked at #77 on the iTunes Hip-Hop/Rap Song Charts, a remarkable feat considering it was released in 2021.
"Two Phones" was included in Trizzy's label compilation album, "The Rise Of A Ruby, Vol.1", released in the summer of 2022. The song features recording artist Tonee Marino, and Trizzy produced the beat himself with 808 Mafia's Tarentino. The young CEO released the official music video on his self-titled YouTube channel on September 16, 2022.
Trizzy's success didn't come easy, as he had to overcome several challenges along the way. He has a unique approach to music, as he specializes in gathering his thoughts, emotions, and ideas from the mental planes and converting them into sound to heal himself and potentially others who feel the same way.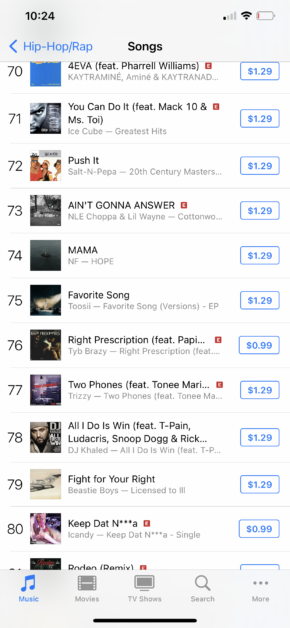 "Being on the charts is a dream come true for any artist, and seeing my music resonate with so many people is amazing. It's a testament to the power of hard work, persistence, and belief in oneself. But for me, it's not just about the charts – it's about connecting with my fans, expressing myself through my music, and positively impacting the world. That's what truly drives me, and I'll continue to create music that inspires and uplifts others, regardless of where it lands on the charts," Trizzy says.
Despite his success, Trizzy isn't resting on his laurels. He plans to keep evolving as a person so that his music can evolve along with him. Every piece of music he puts out is a part of the legacy he's trying to build, and he wants everything to be conveyed how he wants it to be. Trizzy has big plans for his upcoming compilation album, which he believes will take him and those around him to new heights and open many doors.
Trizzy's success on the Hip-Hop/Rap iTunes chart with his single "Two Phones" marks a significant achievement in his career as an artist and producer. This accomplishment is a testament to his dedication, hard work, and creative talents, which have propelled him to the forefront of the music industry. As Trizzy continues to evolve and push the boundaries of his art, his fans eagerly anticipate what the future holds for this rising star. With his sights set on creating a lasting legacy, Trizzy is poised to take the music world by storm and leave a lasting impact on the genre.