London, UK – Meet Lauren, professionally known as Lollypop Beatz, an emerging female producer who is turning heads and making real noise in the world of hip-hop and trap music. Hailing from London, this rising producer derived her producer name from her nickname, Lolly/Lollypop, which perfectly encapsulates her vibrant and sweet yet bold and distinctive sound.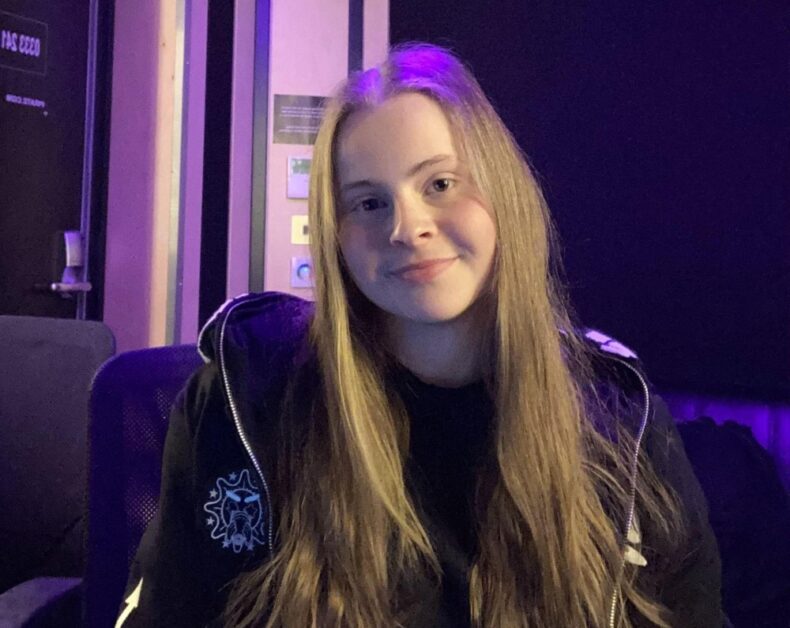 With a background in playing the piano and a passion for trap music, Lolly discovered her true calling when she started making beats as a hobby on FL Studios. It was an instant love affair, and she soon realized that producing was her true destiny. Fuelled by a relentless drive to succeed, Lolly combined the notion of starting from scratch with a commitment to constant learning and growth, setting the stage for her ascent as a successful full-time producer.
At the heart of Lollypop Beatz sonic identity lies her signature dark and intense trap sound. Deliberately crafting simple yet mesmerizing beats with hard-hitting drums and hauntingly ambient melodies, she weaves a sonic tapestry that captivates listeners and leaves a lasting impression. Influenced by luminaries like Chief Keef, Metro Boomin, Southside, and Tay Keith, Lolly continues to hone her craft, relentlessly pushing the boundaries of the sought-after trap genre.
Chief Keef himself, a significant influence and driving force behind Lollypop's artistic journey, bestowed recognition upon her when he discovered her beats on YouTube. This co-sign was a pivotal moment that solidified her talent and motivated her to keep pushing forward. Reflecting on her creative process, Lollypop draws inspiration from the raw emotions that music evokes, infusing her beats with an undeniable energy that resonates with both artists and audiences alike. Driven by positive feedback and success stories from fellow producers and artists, she remains dedicated to constant progression and innovation.
Building her brand and online presence is a key focus for Lollypop Beatz. She adeptly harnesses the power of social media platforms, captivating audiences on TikTok with engaging content that showcases and promotes her beats. Her innate ability to tap into trends and experiment with different sounds has propelled her to viral stardom, amassing over 3 million views on a recent video and over 10 million views for the month. Additionally, her YouTube channel boasts over 20k subscribers, where she uploads beats daily, further cementing her position as a rising force in the industry.
As a beacon of inspiration for female producers, Lollypop Beatz is determined to break down barriers and level the playing field. She has already begun her journey to leaving an indelible mark on the industry, gaining the attention of many respected executives. Lollypop Beatz recently signed a management deal with Miami Music Management, opening the door to major production and business opportunities.  Her pipeline of expected releases includes records with Rowdy Rebel, PGF Nuk & Sha Gz.
As the rise of female producers reaches new heights, Lollypop Beatz stands at the forefront, armed with her undeniable talent and an unwavering commitment to pushing boundaries and blazing trails within the hip-hop and trap landscape.

Stay connected with Lollypop Beatz on Social Media:
YouTube -: youtube.com/lollypopbeatz
Instagram: https://www.instagram.com/lollypopbeatz/
TikTok: https://www.tiktok.com/@lollypopbeatz
Beatstars: https://www.beatstars.com/lollypopbeatz/