Amidst much anticipation on his Instagram, 23-year-old rapper and producer DaeShawn Forrest has finally unveiled his highly awaited first single of the year, titled "Show Up." This fiery track, entirely produced by the artist himself, brilliantly showcases his impressive range of skills, from his versatile flow to the undeniable passion with which he expresses his unwavering commitment to his craft.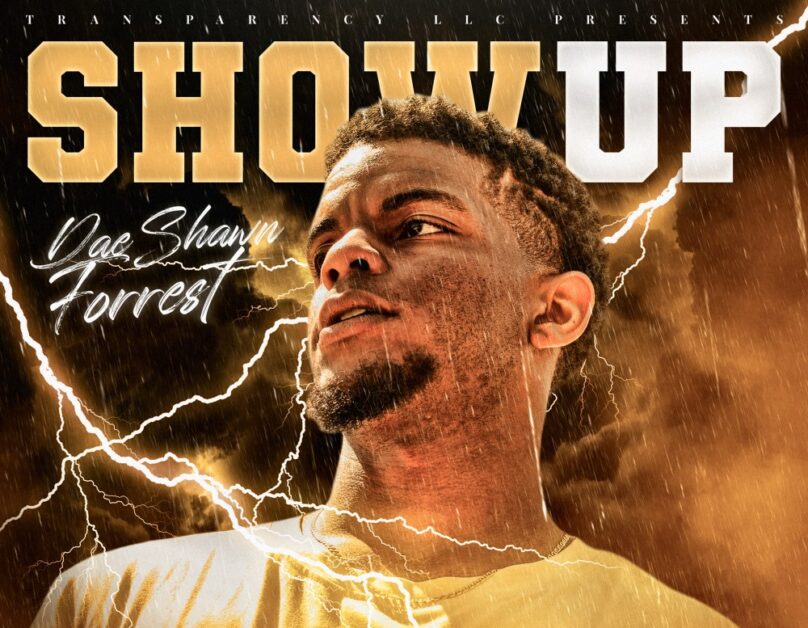 DaeShawn reveals, "I felt a blazing fire within me, an overwhelming urge to let it all out, and that's exactly what found its way into this song." "Show Up" marks the inception of an upcoming project that fans have eagerly speculated to drop in the months ahead, although no official confirmation has been made by DaeShawn himself.
Earlier this summer, DaeShawn teased his supporters with a glimpse behind the scenes through an Instagram post, hinting at the shoot for his music video and alluding to the forthcoming greatness that lay on the horizon.
The wait is finally over as "Show Up" is now available for download on all major platforms. Prepare to be captivated by DaeShawn Forrest's extraordinary talent and keep an eye out for more exciting developments from this rising star.
Watch Show Up's Official Music Video: 
Download "Show Up": https://ingrv.es/show-up-4eb-o   
Follow DaeShawn Forrest on IG: https://www.instagram.com/daeshawnforrest/
Follow DaeShawn Forrest on Twitter: https://twitter.com/DaeshawnForrest
Follow DaeShawn Forrest on Facebook: https://www.facebook.com/xavierdaeshawn.forrest?mibextid=ZbWKwL
Official Website: http://forevertransparent.com/