50 Cent is doubling down on his remarks about Diddy, claiming he goes at the Bad Boy Records founder "because he got Tupac killed." 
The G-Unit honcho took aim at Diddy during one of his recent performances on The Final Lap tour. During a break between songs, Fiddy addressed the audience, explaining that he dislikes talking on the mic because he's prone to mouthing off without thinking.  
"I hate when they leave me to talk because I always say the wrong thing," 50 Cent began before addressing his recent shot about Diddy. "Last time they left me I said something about Puffy." 
However, the "Many Men" hitmaker said enough is enough and explained that he's seeking help to curb his verbal attacks.  
"I got to stop doing that kinda s###, I been talking to a therapist to try to help me with the s### I be saying. I say crazy s### out my mouth for no reason," he added. 
After a brief pause, 50 Cent posed a reason for trolling Diddy.  "Oh wait," he said to the audience. "Maybe I said that s### about Puffy because he got Tupac killed." 
Check out the clip below. 
Earlier this week, Fiddy took to social media to "lawyer up" following Keefe D's arrest for Shakur's murder. In his post, 50 Cent also insinuated Diddy masterminded the iconic rapper's slaying.  
"Damn so pac got lined by brother love," 50 Cent wrote. "LOL Time to Lawyer up, s### might get sticky."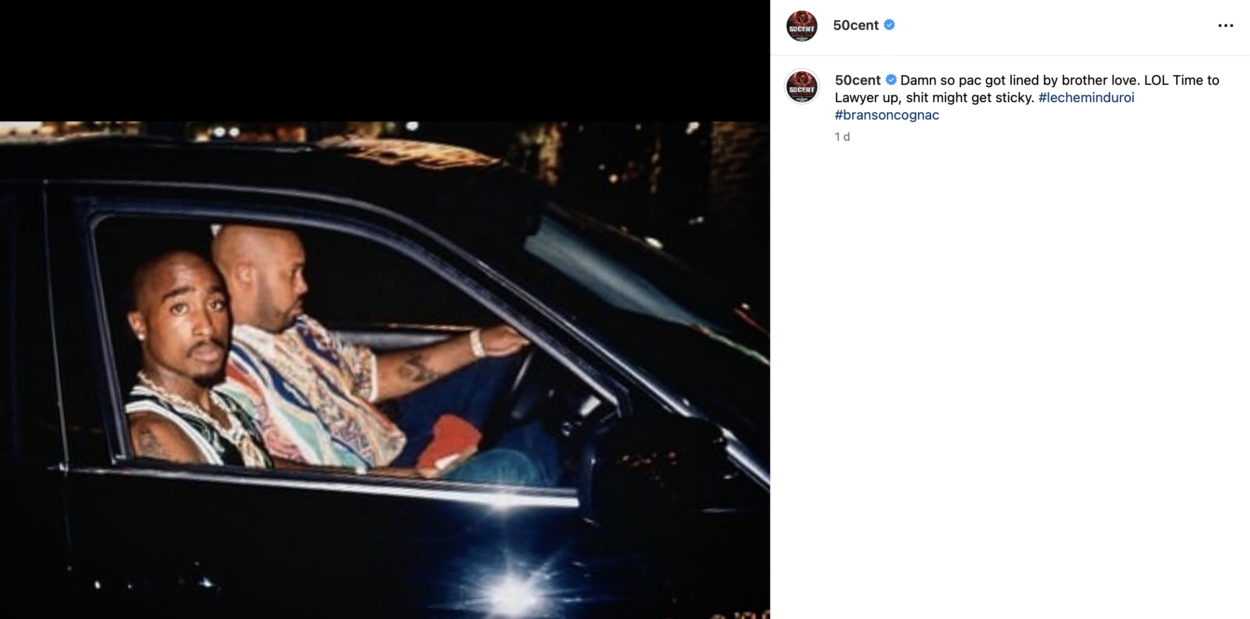 His post followed a jab he took at Diddy earlier this month when he trolled his fellow Hip-Hop mogul over his parties.