Grammy Award-winning rapper Cardi B graced the Thom Browne fashion show during Paris Fashion Week with an impromptu performance and a stunning fashion statement.
Leaving the designer's show on Monday (July 3), the "WAP" artist was offered an unexpected opportunity to perform. Initially hesitant, Cardi B eventually sang a few lines of Whitney Houston's "I Will Always Love You" before laughing it off and heading to her car.
The Paris trip was a refreshing change for the rapper. She was recently involved in a public disagreement with her husband Offset, who accused her of infidelity, allegations she vehemently denied.
At the Couture Week opening, Cardi B dazzled the crowd in a custom outfit from the French haute couture house Schiaparelli, designed by creative director Daniel Roseberry.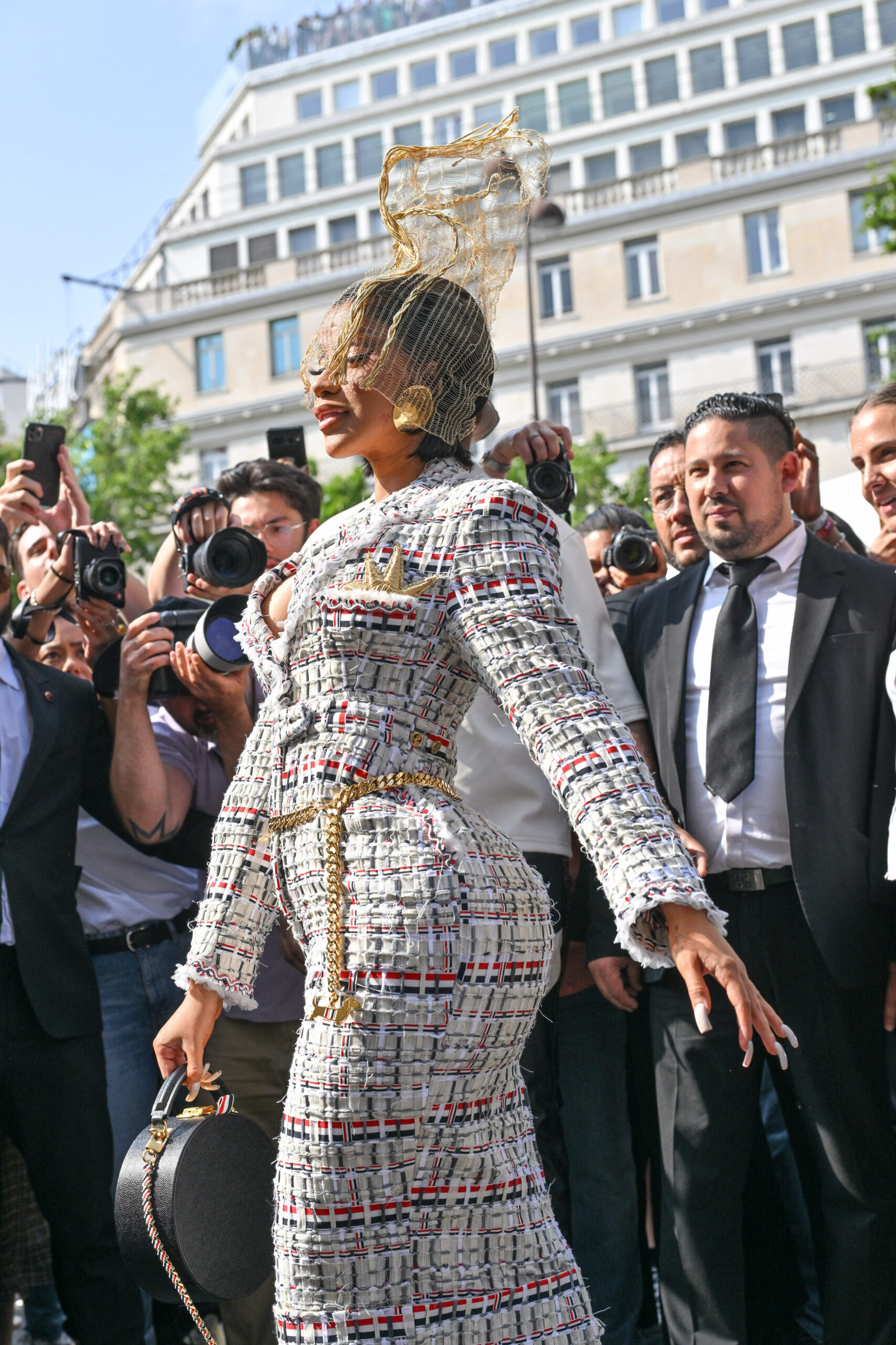 Cardi B donned the brand's signature black and gold, giving her a regal look as she watched the collection's debut from the front row. She was seated alongside Emmy Award-nominated actress Tracee Ellis Ross.
The rapper expressed her admiration for the show and her outfit in an Instagram photo, captioning it, "Polished! Beautiful show!" Cardi B has involved into a high-fashion enthusiast. 
In 2020, she fronted Balenciaga's winter campaign, her first for a luxury fashion house. The same year, she became the first female rapper to be awarded the Style Influencer of the Year by the FN Achievement Awards, an honor presented by Christian Louboutin.
For a closer look at Cardi B's unique fashion statement, photos of her outfit are available on her Instagram page.