When Rap Snacks was taken over by Master P, he said that he was committed to blowing the brand out the water — with expansive marketing campaigns, great-tasting flavors, and innovative partnerships.
This has been achieved by inking deals with top artists like Boosie, Trina, Migos, The Notorious B.I.G., Lil Yachty, and their most popular artist of them all, Cardi B. Their first partnership with Cardi produced several flavors of bagged goodies like Hot Cheese Habanero Popcorn, Jerk BBQ Wavy Potato Chips, and Honey Drip Butter Popcorn.
Now the brand is rolling out new pork rind snacks with three different tastes for the refined urban palate: Bar-B-Kurr with My Honey, Spicy Vinakurr, and BBQ Cheddar.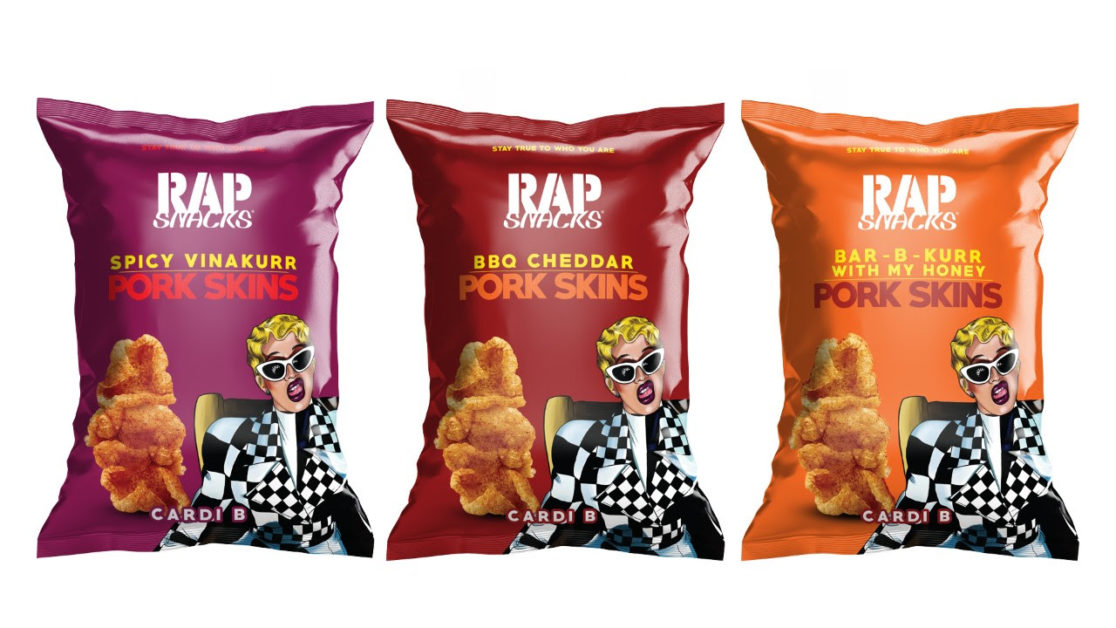 Even more exciting than the delicacies, which can be found in Wal-Mart, is the voting initiative connected to it. Rap Snacks is participating in a "Get Out To Vote" campaign titled, "Rap Snacks Vote."
They have produced a website that will give voters all the tools they will need to get ready for early voting, mail-in voting, and more on November 3rd, election day.
And, on each bag, there are built-in QRCodes to take munchers directly to the RapSnacksVote.com homepage to register. The tie-in comes as no surprise.
Cardi B has been very engaged in politics over the last three years. She's already interviewed two presidential hopefuls, Bernie Sanders and the Dem's frontrunner, former VP Joe Biden, whom she has officially endorsed.