Is Halle Bailey currently pregnant by her boyfriend, Darryl Dwayne Granberry Jr.? Some social media users have a problem with the idea of DDG possibly being the father of a child by The Little Mermaid star.
The online vitriol included trolls questioning why Halle Bailey would have a baby with a "bum." DDG has not reached the level of fame as his partner, but the Michigan native has found success in the entertainment business.
On October 17, the Maybe It's Me… album creator uploaded photos of himself and Halle Bailey to the X platform. He captioned the tweet, "Worried about me so much they forgot to live their own lives 🖤 FOCUS."
Earlier that day, DDG more directly addressed the commenters slamming him for dating one-half of the Grammy-nominated R&B group Chloe x Halle. He decided to lean on money talk.
"Updated my bio to clear up confusion 🙏🏽," posted DDG on Tuesday afternoon. The 26-year-old Epic recording artist changed his X bio to read, "Rich Bum."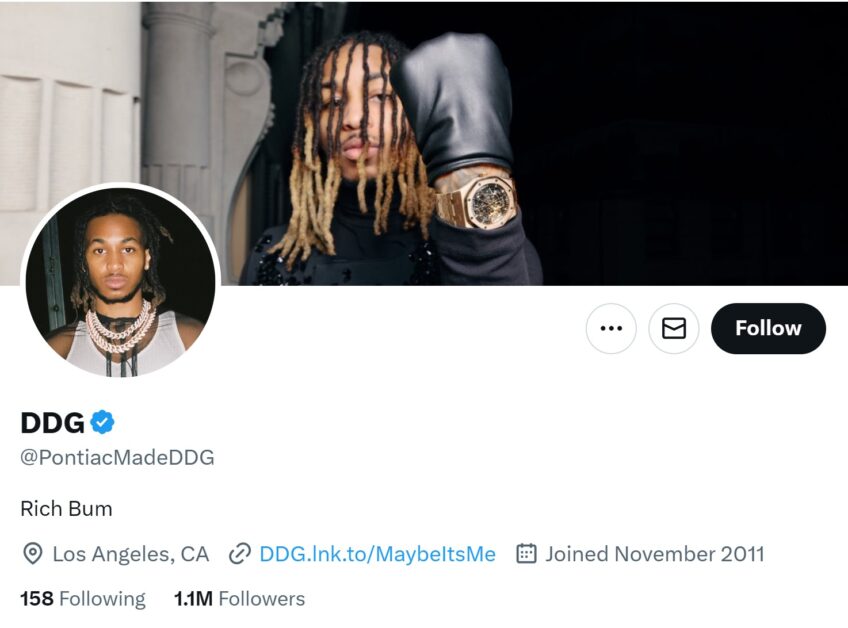 DDG gained a following on YouTube by publishing vlogs and prank videos. He eventually released his first studio album, Valedictorian, in 2019, followed by It's Not Me It's You in 2022 and Maybe It's Me… in 2023.
According to reports, the Zooted Music co-founder began dating Halle Bailey in 2022. The celebrity couple has not officially confirmed a pregnancy but viral pictures suggest Bailey is with child.
2023 has been a mainstream breakout year for Halle Bailey. The 23-year-old singer/actress played Ariel in Disney's The Little Mermaid. She also appears in the upcoming The Color Purple remake which hits theaters on December 25.