Chicago Rapper G Herbo has found himself in a world of trouble in Springfield, Massachusetts.
Earlier today (December 2nd), the Feds unsealed an indictment against G Herbo and five other associates, who are accused of various crimes including identity theft, aiding and abetting, and conspiracy to commit wire fraud.
G Herbo, born Herbert Williams III, his unnamed girlfriend (who is not charged), and associates Antonio Strong aka -"T-Glo," Joseph Williams AKA "Joe Rodeo," Steven Hayes, and Demario Sorrells are named in the 14-count indictment.
The Accusations Against G Herbo
G Herbo and his crew are accused of victimizing four private jet companies, two vacation rental companies, a limo company, hotels in Massachusetts, and a luxury pet shop in Michigan.
The Feds claim starting around March 2016 up until last week, G Herbo and his associates defrauded a variety of businesses using stolen credit card account information.
The rapper and his cronies scheduled private jets, yachts, exotic cars, and even booked their own private chefs.
The fraud didn't end there.
G Herbo also hired security guard services, rented limos, paid for commercial airline flights, bought food, and even ordered two designer puppies using his official Instagram account.
How G Herbo's Alleged Scam Worked
G Herbo and his co-conspirators provided legitimate-looking payment card information, with the actual cardholders' names, addresses, security codes, and expiration dates.
The cardholders would naturally discover the transactions on their accounts and dispute the charges, resulting in chargebacks to the businesses that suffered major losses.
G Herbo, his girlfriend and their crew would get the information from dark websites on the internet, and then send each other the credit card numbers through text, social media emails, and their cellphones.
The group also managed to get their hands on unauthorized state identifications and driver's licenses to execute their scams.
G Herbo Allegedly Booked A Jet To SXSW With A Stolen Credit Card, And Chilled In Jamaica
G Herbo would travel under the false name "Herbert Light." He even may have fleeced Epic Records, the label he calls home, since he would charge some of his bills to "Epic Music.
The rapper is accused of booking a private jet from Chicago to Austin, Texas during SXSW in March 16th, 2017. The band of accused scammers also rented a variety of luxury cars, including a Bentley CGTC, and a Maybach 600 from Enterprise Rent-A-Car.
Later that year, G Herbo and his friends allegedly booked a private Villa in Jamaica in July of 2017 and stayed in a lavish resort from July 7th to July 11th.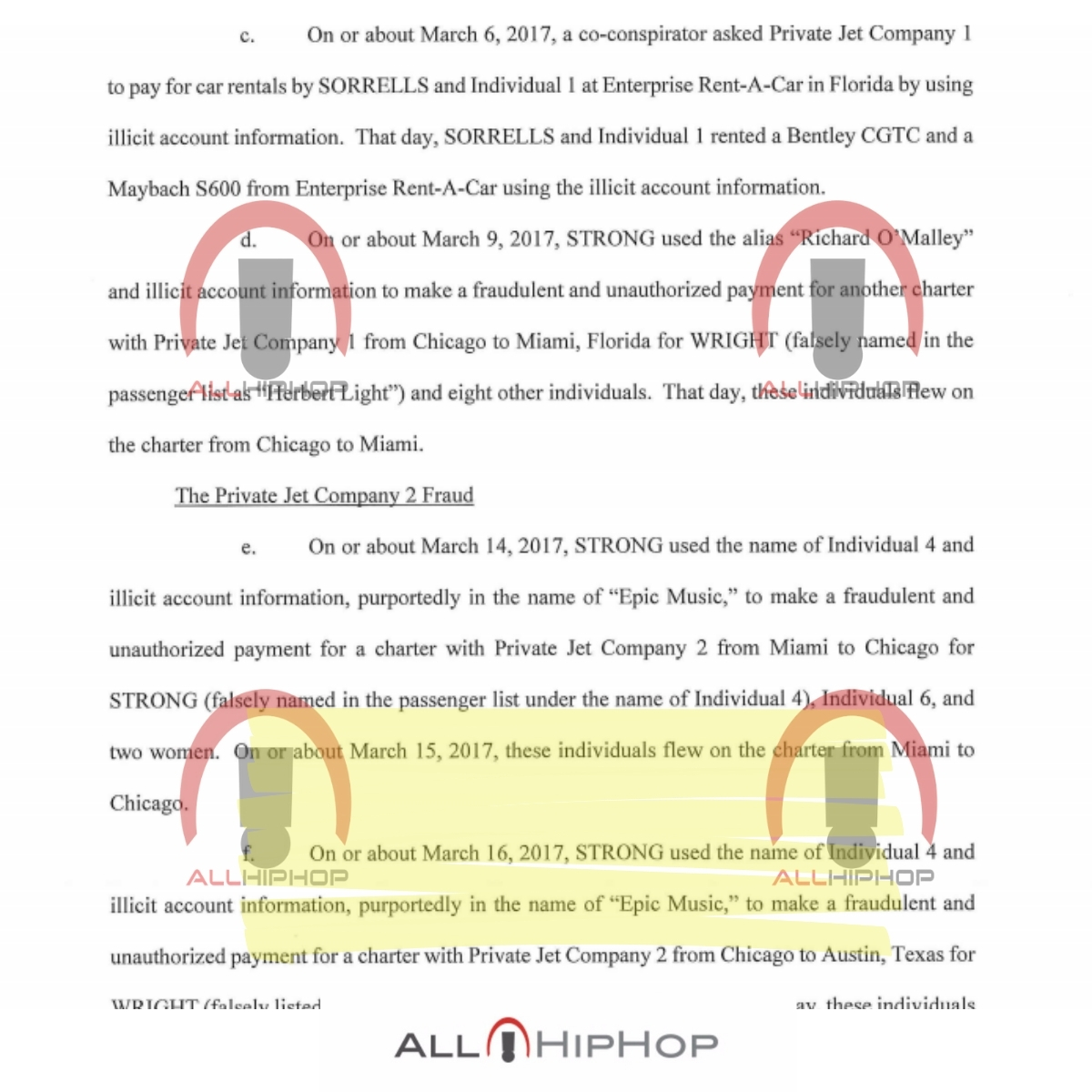 G Herbo Allegedly Bought Luxury Puppies With His Own Instagram Account
In November of 2017, Antonio Strong identified himself as G Herbo's manager and ordered two designer puppies for the rapper, which were charged to a stolen credit card.
The pet company grew suspicious of the order and asked for a direct confirmation message from G Herbo's official Instagram account.
G Herbo replied to the pet company's DM and confirmed he was ordering the puppies, and even arranged for a car service to pick them up and deliver them to Chicago.
For the crimes above, G Herbo and his co-conspirators are facing decades in prison.