Halle Berry believes Drake disrespected her by using an image of her slime-covered face on the cover of his latest single despite her refusal to give him permission. 
Last week, the O.V.O. founder teased his latest single, "Slime You Out," featuring SZA, by unveiling the artwork. The single cover was an image of the Oscar-winning actor getting slimed at Nickelodeon's 2012 Kids' Choice Awards.  
However, on Friday (September 15), Berry let it be known that she did not approve of the image.
"Sometimes you have to be the bigger guy…even if you're a woman!" she shared in an Instagram post. She revealed the message was about the Hip-Hop superstar when a commenter asked her thoughts on the cover art.  
"Hence my post today," she replied. "When people you admire disappoint you you have to be the bigger person and move on !" 
Furthermore, Halle Berry claimed that Drake used the image even after she turned him down, which she took as a "f### you," as she told his team she didn't like the association of her slime-covered face with the song.  
"He did have his people call my people call my people and I said NO," she added. "I didn't like that image of slime all over my face in association with his song. And he chose to do it anyway ! You see…that is the disrespect. Not cool !"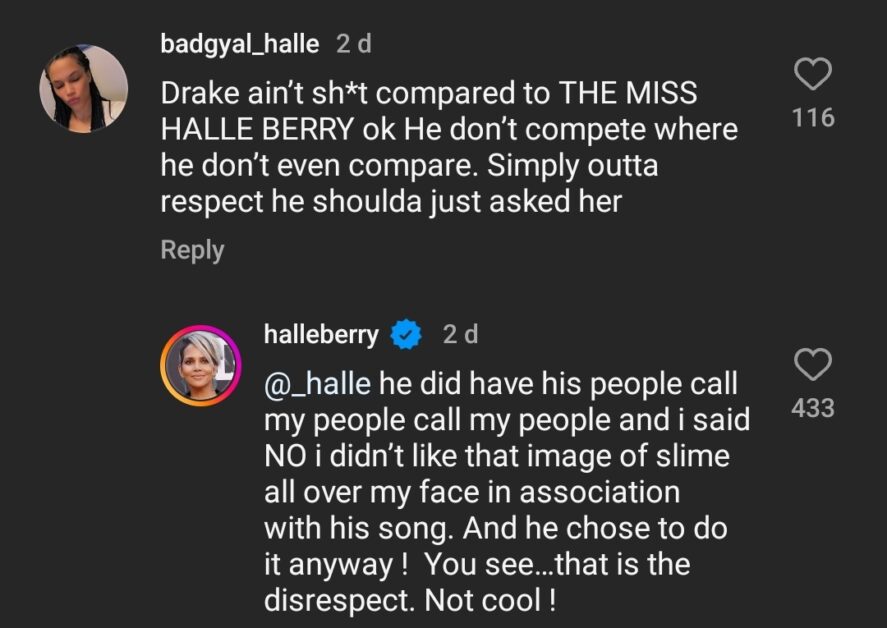 When another commenter questioned, "Why you mad," after saying Drake likely sought permission from the copyright holders, Getty Images, Halle Berry clarified her point.  
"Cuz he asked me and i said NO that's why," she replied. "Why ask if you intend to do what you want to do ! That was the f–k you to me. Not cool. You get it?"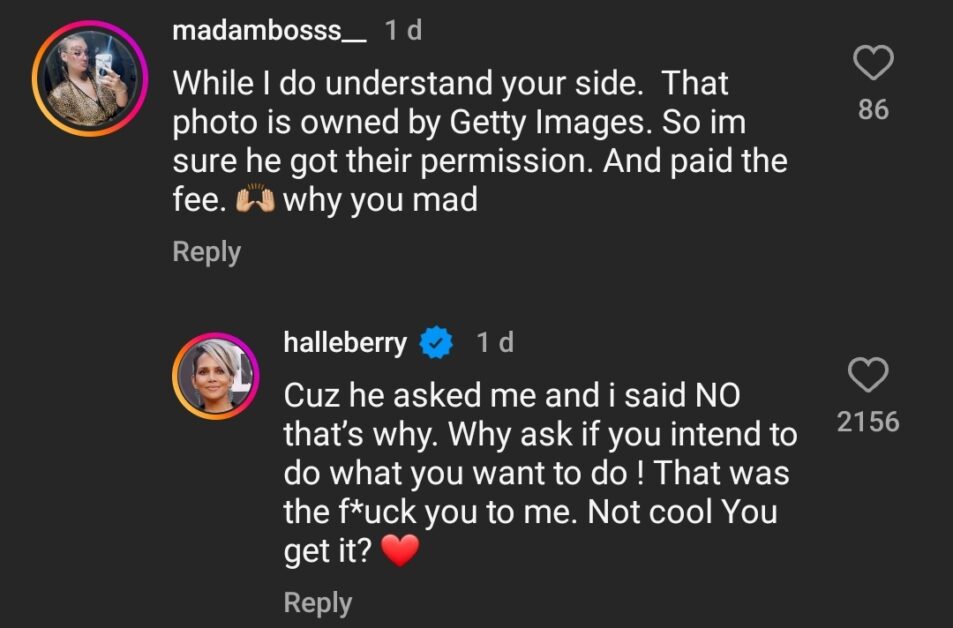 When another fan told the "Bruised" director: "I would be more upset about the meaning of the pic. 'Slime you' what does that mean exactly? Hmm…," Halle agreed, adding, "Exactly! What does that mean?"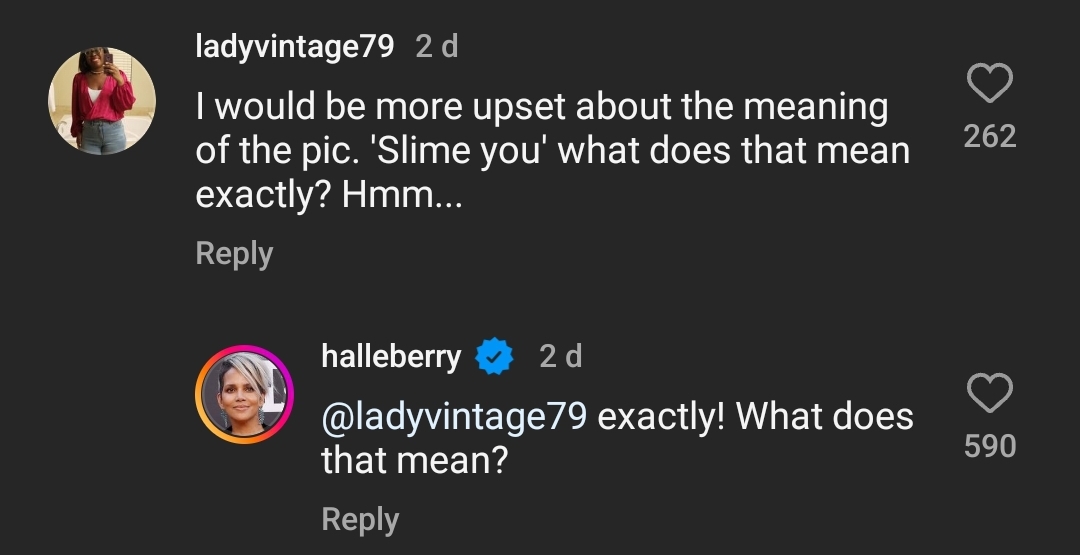 In another response, she declared, "It's about principles and integrity. So happy many of you get that."