"I been ballin' so damn hard, could've went to LSU," raps Cardi B on Latto's "Put It On Da Floor Again" single. Cardi emboldened Louisiana State University's Gary Redus II to use that line to promote the school's basketball program.
Gary Redus II, who serves as an assistant coach and recruiter for LSU, immediately embraced "Put It On Da Floor Again" when the song dropped on June 2. At the time, he took to Twitter to seek assistance on a shirt design.
"Somebody put the Cardi bars on a graphic tee I can wear out recruiting in July," tweeted Gary Redus II. Eventually, the former professional basketball player for several overseas teams got his "Put It On Da Floor Again" tee.
On Monday (June 20), Redus posted photos of himself wearing an LSU Tigers women's basketball team shirt featuring Cardi B's "Put It On Da Floor Again" lyrics. The caption read, "Let me know if you need one @iamcardib."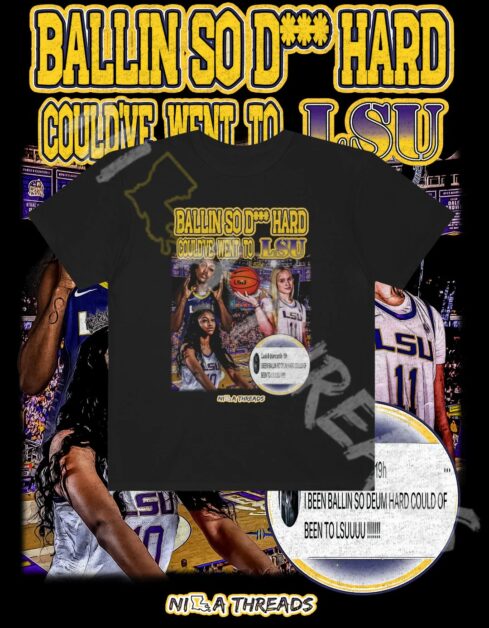 Gary Redus II then got a co-sign from Cardi B when the Grammy winner retweeted his images to her 30.5 million Twitter followers. The son of retired Major League Baseball player Gary Redus also shared a link to a website selling the "Ballin So Hard Graphic Shirt."
Latto's "Put It On Da Floor Again featuring Cardi B peaked at No. 13 on the Billboard Hot 100 chart. The track's official music video included a cameo by LSU star Angel Reese. Those HidjiWorld/Latto-directed visuals have amassed over 18 million views on YouTube.
Gary Redus II, Angel Reese, and the rest of the LSU Tigers won the 2023 NCAA Division I women's basketball championship in April. Additionally, Reese took home the tournament's Most Outstanding Player award.
.