Madame Tussauds Las Vegas and Madame Tussauds New York present two new wax figures of Hip Hop star Megan Thee Stallion.
The tourist attraction museum unveiled the figures at Madame Tussauds Las Vegas on an interactive set featuring a metallic 10-foot stallion. Megan Thee Stallion's Good News album era inspired the waxworks' outfits. 
Good News dropped in November 2020 via 1501 Certified Entertainment/300 Entertainment. The Grammy winner's discography also contains projects such as 2019's Fever, 2020's Suga, 2021's Something for Thee Hotties, and 2022's Traumazine.
"I feel like people always ask me when was the moment you knew you were famous? This is the moment!" said Megan Thee Stallion. "There are two versions of me in the most famous wax museum on the planet. Like, who am I? Them!"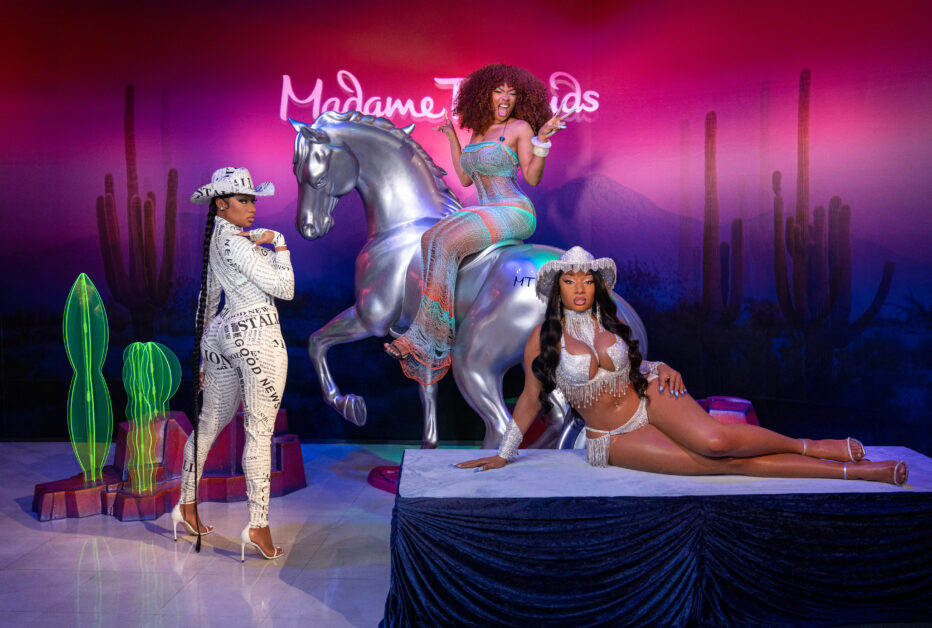 A team of around twenty artists took six months to recreate Megan Thee Stallion's likeness for her wax figures. The sculptures will be available to the public at Madame Tussauds Las Vegas on May 20 and at Madame Tussauds New York beginning May 29. 
"We couldn't have hoped for more 'Good News' than the addition of not one but two Megan Thee Stallion wax figures into our Las Vegas and New York attractions," said Matthew Clarkson, Madame Tussauds Head of Marketing.
Matthew Clarkson continued, "Everybody here at Madame Tussauds loves her music, confidence, style, and star power which serves as an inspiration to so many." Over the last year, Madame Tussauds also displayed wax figures of other Hip Hop artists like Lil Nas X and Missy Elliott.