The two-minute video is hauntingly beautiful. It opens with the GRAMMY Award-winning rapper Nas, writing a letter to his daughter about Black Excellence. His voice is steady with the wanting for his child to have something that the country with all of its racialized tom-foolery has hid from Black and Brown children — a vision of African American success. But he is not the only parent that wants this for their child.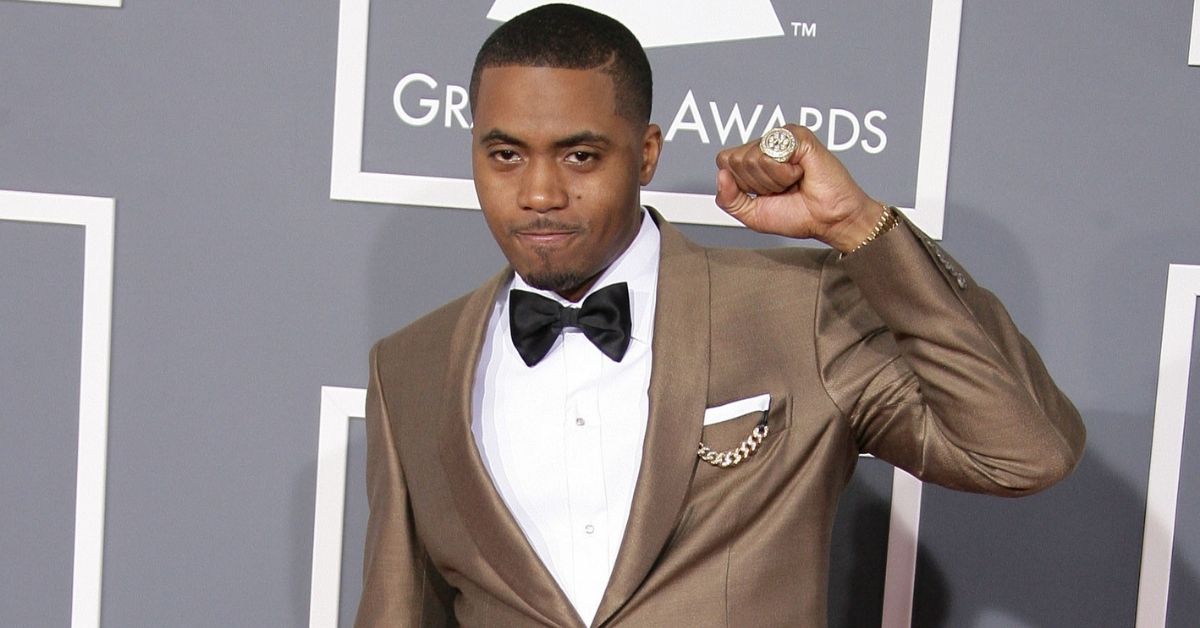 Businessman and social entrepreneur, Lincoln Stephen's mother was a student at Crockett Colored High School, in the middle 1900s, in the fifth oldest city in the state of Texas. And while one might believe having roots in the segregated South may have blanketed Stephen's family with the yuck of Jim Crow — it did not.
His forebears wanted this similar education of Black Excellence for their child but activated in him the blueprint to achievement. They pour into him the concept of generational wealth and social responsibility.
His mother, understanding that true fortitude means to lift as your climb, helped inspire the "Never Stop Never Settle Society," a holistic growth accelerator co-created by Marcus Graham Project CEO and Founder and Hennessy to ensure a more equitable landscape for Black entrepreneurship.
Together, the two brands are offering grants in the amount of $50K will be administered to early ventures with the potential to reshape the world through social impact.
The initiative was launched at the 52nd NAACP Image Awards on BET with the "Illmatic" artist's new "Dear Destiny" video. It was created to further draw attention to Black Excellence, the legacy of Black Wall Street, and how throughout history, there has been a special society of Black people that have never stopped or settled. His daughter is one of the faces of the movement.
And AllHipHop.com sat with Lincoln Stephens to talk about the creation of the NSNS Society and how they plan to support new Black companies.
AllHipHop.com: Lincoln, can you tell us a little about your background and how you became connected with the Hennessy brand for this project?
Lincoln Stephens: My mom was a great influence in my life. So to answer that, I would actually have to start there with where we left off with my mom and add my dad. They are both from Texas. My mom ran the Department of Education Office for Civil Rights. My dad still runs a company that's focused on Minority Business Development, helping black entrepreneurs realize their potential. So equity, equality, business development, Minority Business Development is literally in my DNA.
My career is in advertising. I worked at a few ad agencies and decided to leave my job to start our organization.
Recognizing the deficit in the type of mentorship and training programs that should be there to bring the next generation of leaders in the marketing and media field, we created the "Marcus Graham Project" named after Eddie Murphy's character in the film, Boomerang.
So 15 years, next year will be our anniversary. And our core program brings together a group of individuals to create their own agency that they run for about 12 weeks. And so that agency always takes on briefs from different clients. For two years, has Hennessy provided a brief for the students to work on. It's always exciting to see the individuals that are recent college grads are right out of college or have gone through graduate school to work on something substantive. Particularly something substantive that is directed in our community. Something that's speaking to them."
AllHipHop: How do you connect the Eddie Murphy character from Boomerang to our audience?
Lincoln Stephens: That's a great question. If you really think about Eddie Murphy's character, and really the business that he was in in the film, it was a Black-owned company. Right. And actually, at that time, there was a lot of criticism because they said, "No, this doesn't exist! There isn't a Black-owned and run a company full of Black people working at it and running it."
That view of entrepreneurship on TV and film had not been there before. It's because people didn't know that, that those companies existed. They certainly didn't know that, you know, the hidden history, things like Tulsa, right? That we've had that heritage, right? So, you know, there's a connection there that I didn't even think about … in terms of Black-owned businesses."
AllHipHop: Talk about the "Never Stop Never Settle Society." And where did that come from?
Lincoln Stephens: It's really been a labor of love for a lot of the Hennessy team members and our team. [We] support agencies [and encourage them] to think about how we can create a sort of a movement and a moment that's bigger than Black History Month. It came from the thought that we need to bring more opportunities for cooperative economics, and for people to work together, and to have the funding to support black businesses.
So we've been working on the thought of this for almost a year and a half. Actually, a group of our students in one of our programs got a brief that suggested that and they said, 'Hey, let's create an organization, if you will, an accelerator.' And so it really came from people believing that. This was before a lot of brands started to become awakened to certain realities. Well before that, we said, 'Hey, we got to do something substantive. We've got to do something long-lasting. It is not a campaign, let's create something that will, that will exist for a while.'
AHH: Talk about the need for young people, African Americans, or People of African descent who need that messaging, why is there a need for that type of message not to settle? And not to stop?
Lincoln Stephens: I think part of that is being resilient. Don't stop because something happened. You know, COVID happened. So maybe you were in a pandemic, the economy was down. You had this great idea. And now you've had to put it on hold, [but] don't stop. You've got it in your system and God gave you a certain thought or idea.
You know, don't stop because something happened; that may have just not been the right time. And certainly don't settle for someone's unbelief in what you have the potential to do. Right? That's the spirit. It is not about hustle, hard, work, work. 50,000 hours. It's about a mentality of saying, 'Hey, don't quit.' And then when we think about it as a society, let's all do that together. Let's not quit together. Right?
AllHipHop: What's the bigger picture for it?
Lincoln Stephens: I think the bigger picture is for it to be long-lasting.
The bigger picture is for us to be able to create opportunities for people to work together at places like the Gathering Spot Connect and connect the community so that they'll be able to connect with each other in cooperative economics. For them to be able to share stories and have a place to consistently get information to support their business endeavors and so forth. Like that's part of the goal. But I think the bigger goal is to determine how you defeat the wealth gap, right?
How do you think about the disparity in the wealth gap by making sure that businesses are supported, and that there's a legacy right … doing that with a company that you can potentially pass down, right?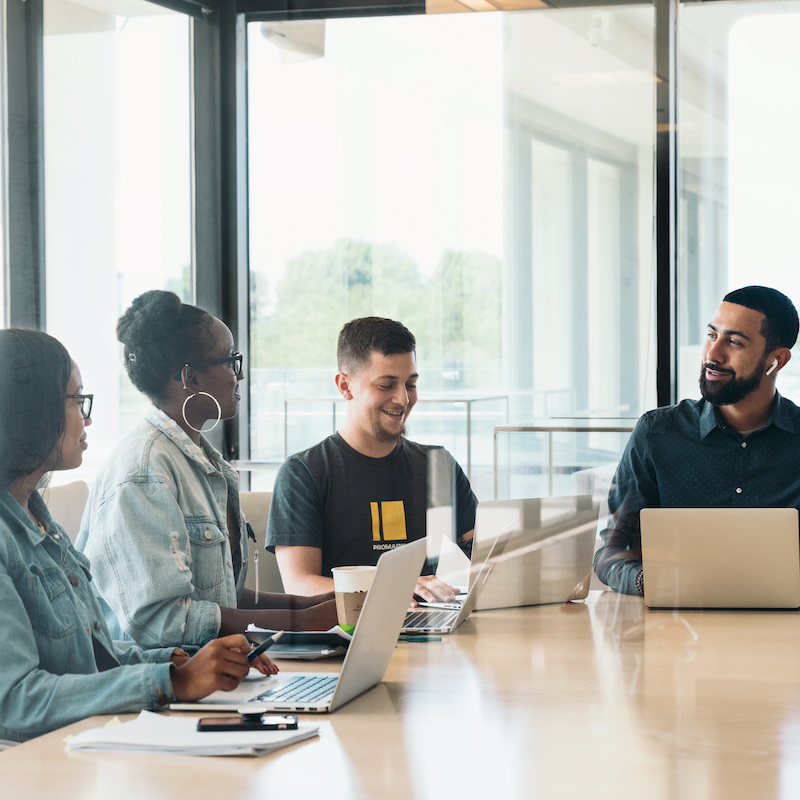 AllHipHop: Who is the ideal student or person to be a part of the "Never Stop, Never Settle?" Can I be a part of the "Never Stop, Never Settle Society," if even I'm not in the program?
Lincoln Stephens: The ideal individual? First of all, I think you have to think about it as a mentality, right? I think there is a mentality of the "Never Stop, Never Settle Society" members, whether you're receiving funding or not. I think that you can be in it if you have that thought that as a community we can't stop. But from a tangible perspective, there will be an application process. We'll be giving out $50,000, to about 20 different individuals who apply and share their vision for their company. The company has to already be in existence. So we're looking to support things that have the trajectory to create jobs or make an immediate impact in and for the Black community and the world in total.
Then some of those individuals that are not selected for the funding, but will be able to actually enter into the digital hub that's being co-created with the Gathering Spot Connect.
AllHipHop: Are you looking for only new businesses?
Lincoln Stephens: We are looking for new businesses and businesses that perhaps have been around and need some resurgence. We're going to kind of cast a little bit of a wide net. We're definitely looking for that community impact part, right. While also, making sure that there was an impact that's going to result in positive job growth. Looking for that thing that's going to impact the ability for a company to really make an indelible mark.
Like Nas, Mr. and Mrs. Stephens, and many other Black parents there is a desire for our people to have more and not be discouraged — and this is an opportunity for the community business leaders from the diaspora to be inspired in a real way to never stop and never settle.