Nike wants the world to know the company did not have a hand in the creation of Lil Nas X's controversial modified Nike Air Max 97s. LNX partnered with the MSCHF art collective to design what is being described as "Satan Shoes."
"We do not have a relationship with Little Nas X or MSCHF," reads a statement from the billion-dollar athletic apparel corporation based in Oregon. "Nike did not design or release these shoes and we do not endorse them."
The black and red sneakers are decorated with a pentagram pendant and supposedly contain "one drop" of human blood. There is also a reference to the Bible passage Luke 10:18. Only 666 pairs of the "Satan Shoes" were made. Each pair are being sold for $1,018.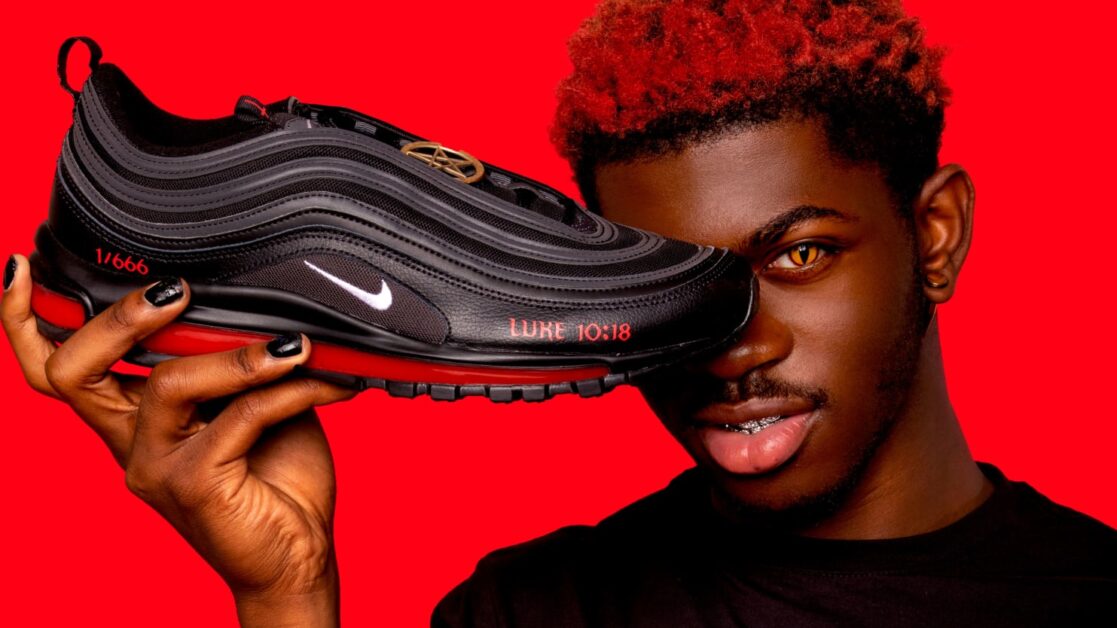 Even though Lil Nas is facing significant backlash from Christians, conservative pundits, and even other recording artists for embracing Luciferian symbolism, the "Montero (Call Me by Your Name)" creator seems to be taking the negative reactions in stride. Trolling his naysayers appears to be LNX's tactic of dealing with the criticism.
"Y'all gotta admit… The shoes hard! U cannot sit here and lie," tweeted Lil Nas after news of the "Satan Shoes" broke online. He later posted a picture of a fake Chick-fil-A-inspired sneaker with John 3:16 written on the side. In 2012, the fast-food chain's CEO was an outspoken opponent of same-sex marriage.
Earlier in the day, LNX also tweeted a link to an "apology" video on YouTube. Viewers that watched the clip expecting to see the openly gay internet personality repent for using Satanic imagery in his artistic work were likely shocked by what they discovered.
y'all gotta admit… the shoes hard! u cannot sit here and lie

— nope 🏹 (@LilNasX) March 28, 2021
Lil Nas X Apologizes for Satan Shoe https://t.co/bQ1hbmHQqh pic.twitter.com/hM5vsLRSAk

— nope 🏹 (@LilNasX) March 28, 2021
we have decided to drop these to even the score. damn y'all happy now? pic.twitter.com/RGpCiiRbGb

— nope 🏹 (@LilNasX) March 28, 2021