Usher Raymond IV has been one of the most talked about musicians in the world in recent weeks, thanks to his My Way: The Vegas Residency. The 8-time Grammy winner has now linked up with Rémy Martin for the new "Life is a Melody" global campaign as well.
"Through this partnership, we continue to draw inspiration from music as a timeless source," states Jean-Philippe Hecquet, Chief Executive Officer of the House of Rémy Martin. 
Hecquet also adds, "The 'Life is a Melody' campaign, in collaboration with Usher, embodies the artistic synergy between Cognac, music, and life itself. This harmony is reflected in the diverse range of tasting notes that blend together to create refined expressions."
The "Life is a Melody" video previews Usher's "Comin' Home" single. The track will live on the R&B legend's upcoming studio album. Director Fleur Fortune, Chief Strategist Partner Aakomon Jones, and choreographer Cathy Ematchoua contributed to the campaign.
"As an artist, I've always drawn creative inspiration from different facets of life that are expressed through my music," says Usher.
He continues, "I'm incredibly excited to continue my partnership with Rémy Martin, representing their exceptional cognac expressions of 1738 Accord Royal and now, for the first time Rémy Martin XO, sharing an exclusive preview of my new music in a campaign that captures the breadth and endless possibilities of beautiful composition and marvelous melody."
Throughout his career, Usher has released nine official albums. Confessions, his magnum opus, sold over 1 million copies in its first week of release in 2004 and earned Diamond certification from the RIAA. 2016's Hard II Love is the southerner's most recent LP.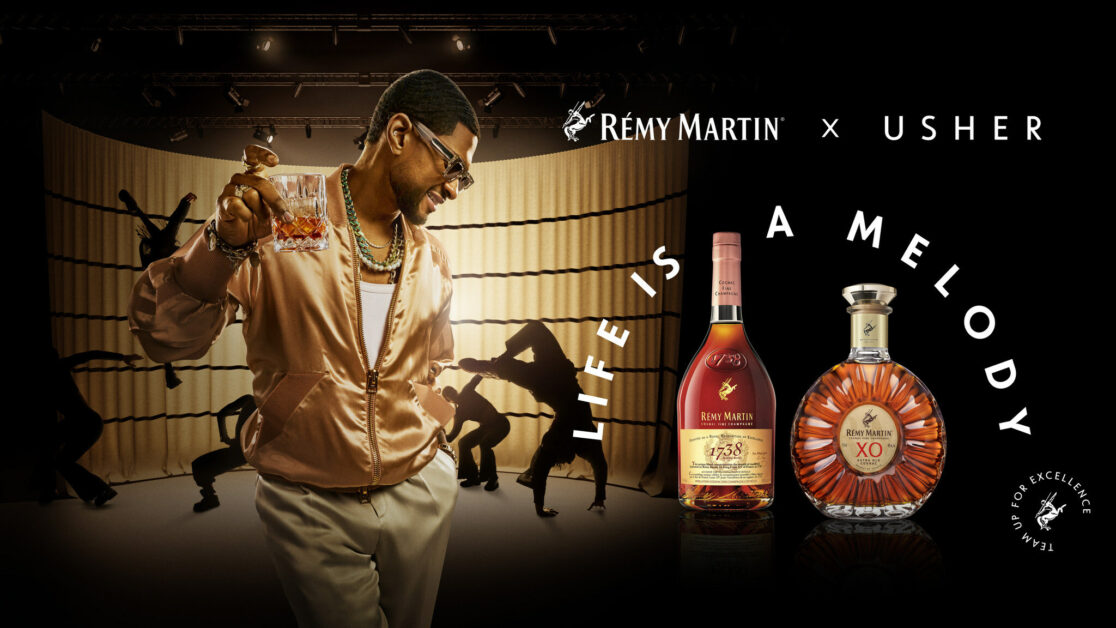 Usher & Rémy Martin Look To Combine Cognac, Music & Skating
Rémy Martin is sponsoring "4 on the Floor" pop-up skate experiences across the country with a Rémy Après Skating Moment + Cocktail experience. Plus, Fashion designer Jon Stan also contributed to an exclusive merchandise collaboration. Rémy Martin will also unveil out-of-home (OOH) experiences in New York and Chicago.
"The 'Life is a Melody' campaign embodies the fusion of Rémy Martin's exquisite cognac, the enchantment of music, and the art of roller skating," states Tina Reejsinghani, Vice President of Luxury Brands at Rémy Cointreau Americas.
Additionally, Reejsinghani says, "This campaign and the introduction of the Rémy Après Skate and cocktail experience underscores our timeless dedication to the culture of music and to our consumers who value exceptional experiences and the unparalleled craftsmanship of Rémy Martin."