Verzuz had/has a business model as this sort of pure celebration of the culture that is a "for the love" sort of gesture. We all loved it (love it) and it for its beloved uplifting of seminal figures in Hip-Hop and R&B even. But, the "battles" are getting bigger and bigger and so are the acts. Lastly, the streaming numbers are doing well. They have busted down well over five million people across the board! Those are insane! Previously, Gucci Mane straight up declined the whole thing, saying they would have to pay him a cool million.
Well…slowly, but surely, rumors
Here are the numbers before I continue.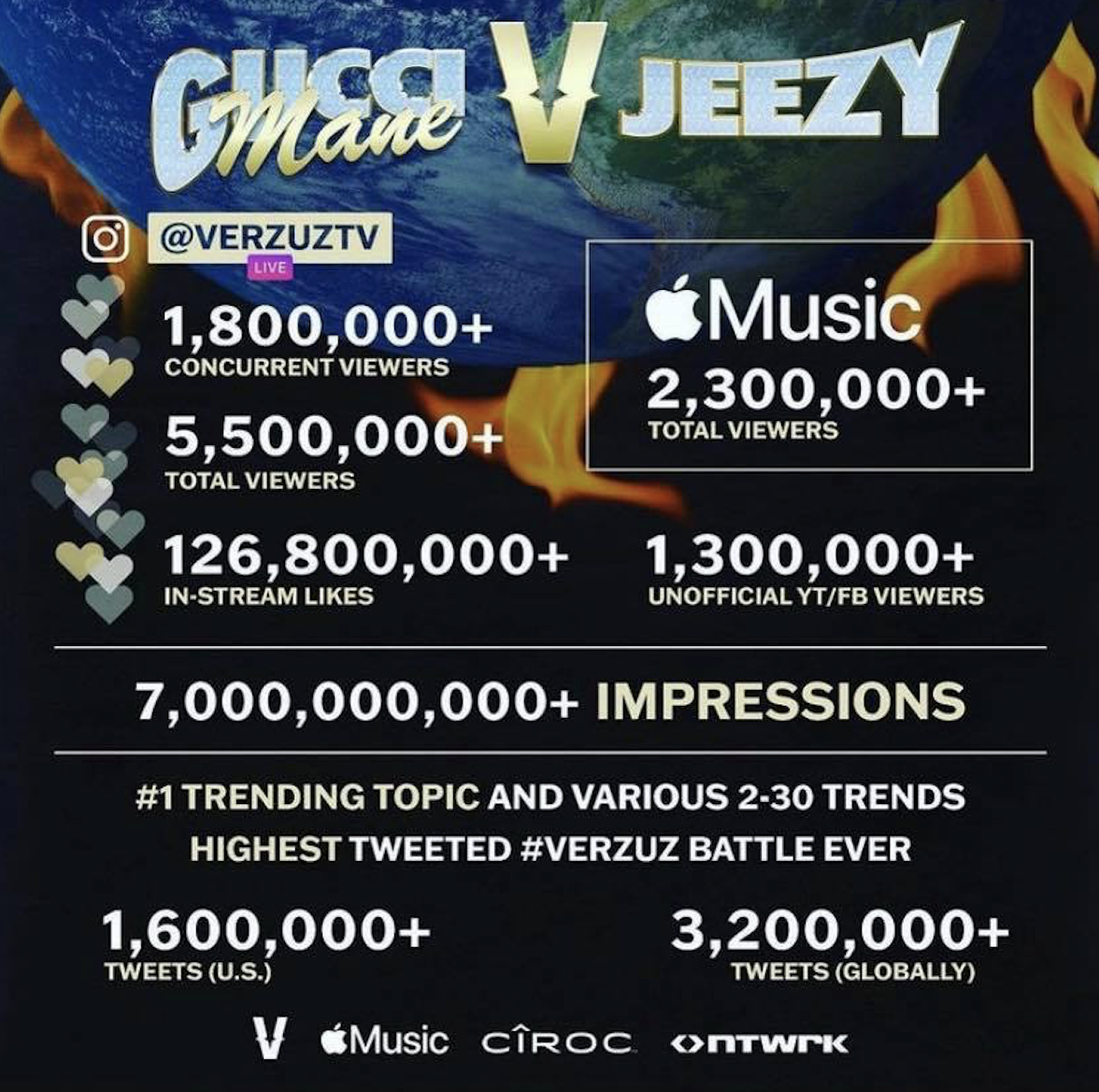 Almost 6 million total viewers and all that activity and nobody's getting paid? I THINK NOT! The streets think not too!  The word on the SKREET is that Gucci got his money. Now, what did he get is the question! I have to admit, it does not seem reasonable that he got the million he wanted, but the streets say he got it. I think this could easily bankrupt the whole event if they did anything close to this payout. So, they are tossing 50 Cent vs Ja Rule out there…you think they are gonna do it for free? 50 Cent doesn't move like that and Ja doesn't either, according to urban lore! Ja is about his paper! I am sure they are going to start paying people, but will we be able to maintain the integrity of the whole thing?