The Weeknd didn't get nominated for a Grammy and people's draws are in a bunch over it. Drake has his jawns in a wedgie, because his buddy got completely snubbed. Now, I admit, his fellow Canadian probably should've gotten a nod. I know this, not because I have heard the album, but because I have heard a lot about it. He's always a spectacle and always making me with Micheal Jackson was alive. He was the talk of the town at the American Music Awards. Well, whatever issues he and Drake had are gone. Drake rode for him homie like never before…he basically called for a boycott of the Grammys.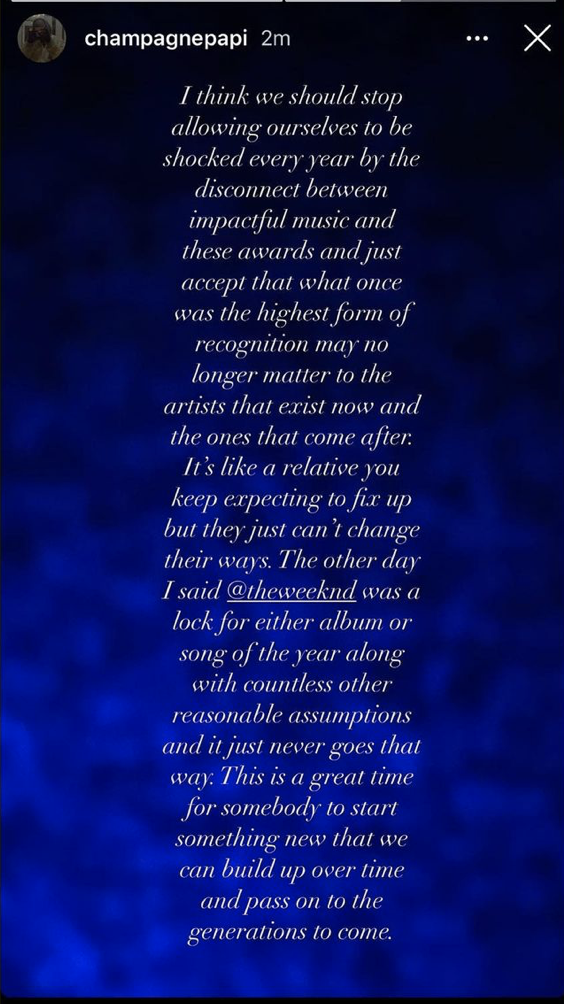 Now, this is a crazy dope year for Hip-Hop as far as the nominations. But even 50 Cent was hating, for a completely different reason.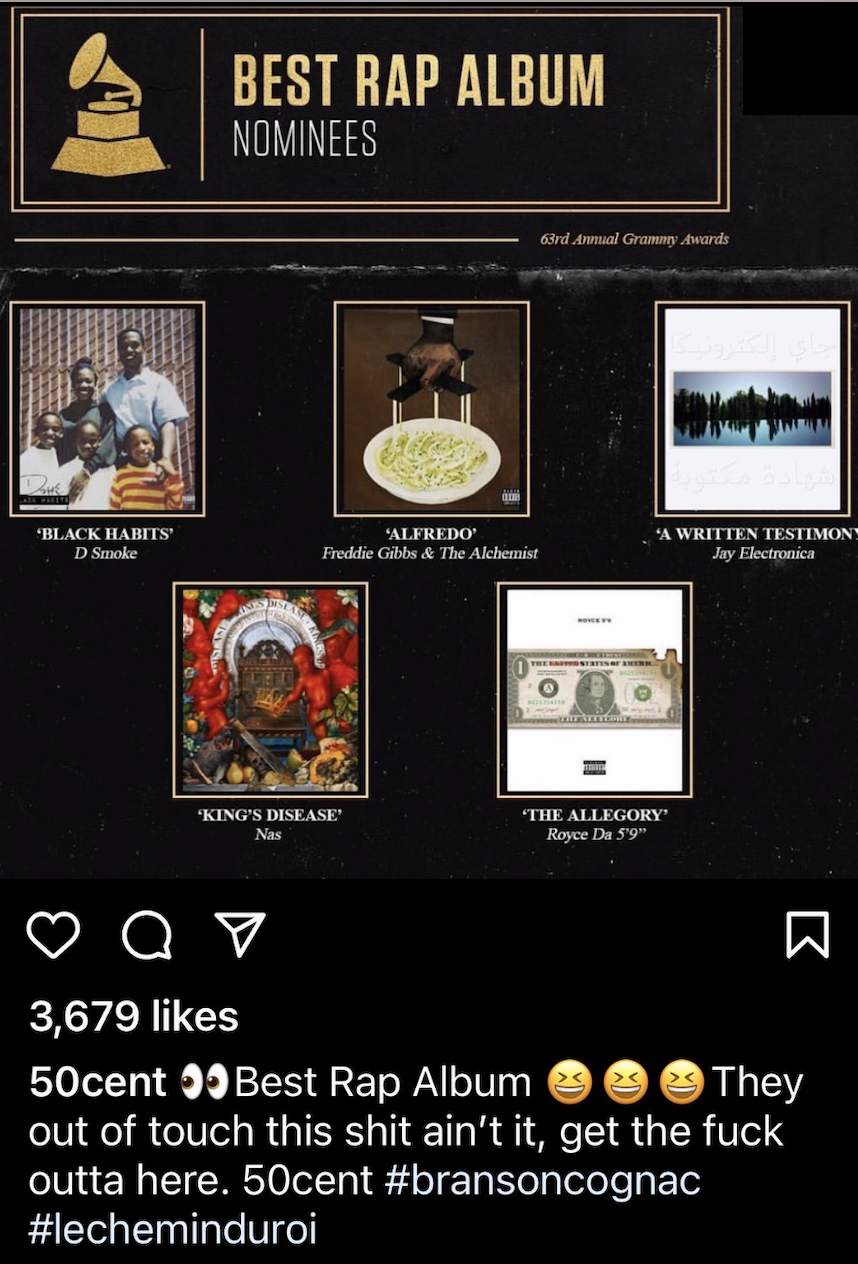 If 50 has any relevance to rap today, I am sure he wouldn't have any issue. But, everybody on that list EARNED that spot. The BARS are there, the beats are there and the critical acclaim is there. I think this is also some restitution for past wrongs! Nas doesn't have a Grammy? YOU BUGGIN! Everybody is deserving – even Jay Electronica! GREAT YEAR!
I am certain there is a Grammy equivalent over there in the great North! Who cares about this American stuff?