The Jeezy / Gucci Mane battle was one of the biggest "battles" and marked the second season of the Swizz Beatz / Timbaland-helmed Verzuz battle. These days they aren't really regarded as actual battles, but more of a celebration! There is a clear competitive spirit in the air, but they are not going at each other, just playing songs and stuff. It seems like in the negotiations, Gucci wanted to include "Truth," a scathing diss song that details – among other things – how he killed Jeezy's homeboy. The legend is that Jeezy sent some boys to kill/rob Gucci and in an act of self-defense, he blasted the man back to his maker. That's the legend. There's another rumor for that…but this is the new rumor.
Word is: Gucci regrets playing that song. How did this come to pass? Well, there is this new app called Clubhouse, which currently invite-only. It is not that exclusive though, but there are a bunch of stars on it, causing the thirsty people to actually PAY for an invite! Anyway, one of the Quality Control guys admitted on Clubhouse that Gucci almost immediately regretted that move. I am sure he also regrets saying "Smoking that Pookie Loc" too, but he didn't say all that.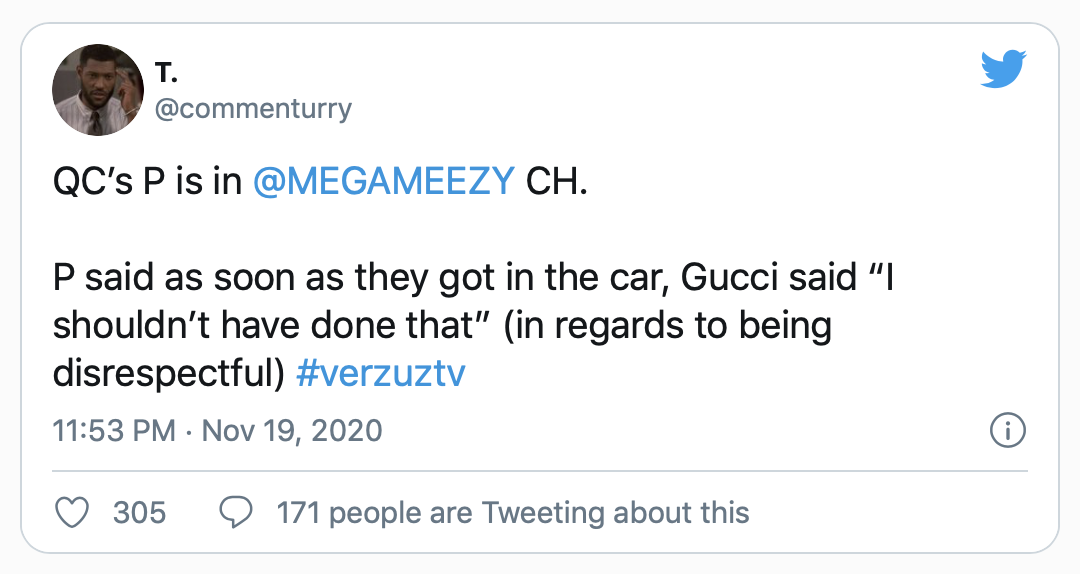 He should do a new interview and atone for it and make a plea for peace. It seems like a kid is getting "smoked" every day. They are killing US…we are killing US! When is someone respected like Gucci going to step up? Oh wait, Jeezy did that. Anyway, I know Gucci talks to a different group of fans! Tell 'em chill, Wop!!