Somebody tried to holler at Kanye West's wife.
Megan Thee Stallion is officially an icon! Madame Tussauds has unveiled her wax figure to the world. Well, here it is!
What do you think? I think it is amazing! She has made history on so many occasions and here is another one. I continue to hear about other rapper's fans be mad, most namely Nicki Minaj fans, but who can hate on this? Nobody!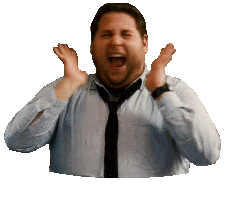 Fans are worried about Jonah Hill. The actor has lost an incredible amount of weight over the years. He recently played the love interest of Lauren London, but there is no way she would go with bro looking like that.
But is he ok?
Young Guru has chastised Timbaland! This AI situation has really ahold of the Hip-Hop game. Timbaland is one of the people that has openly used it and Guru (not the Gangstarr rapper) is one straight up against it. Timbaland was exciting to "work with Biggie" on a song that was not done in the rapper's lifetime. What do you think about this this?
THOUGHTS?