I am just a little bit late on this, but I think it's worth noting. When we talk about rappers, intelligence is not normally the first thing that comes to mind. As you already know, that was not always the case, especially with older rappers. However, in more recent times, we have noticed time and time again, rappers are getting busted for some of the dumbest things ever. I do think we may have a record-breaking moment here.
A part of a 140-count indictment against Sheff G, Sleepy Hallow and 30 other men, the Laws describe exactly how they moved. I do believe they put in great effort, and did their best to avoid getting caught. But that was not enough, within the confines of their range. Apparently, these gentlemen tried to use a form of Pig Latin to show allegiance to their set (8 Trey Crips ), and also an attempt to disguise the crimes they were eventually arrested for. In this form of Pig Latin, they talk about violence, gun possession, and other various criminal activity. I do not know why they thought they would get away with it speaking freaking Pig Latin, but they were busted pretty effortlessly.
Here is what the NYPD Gang Unit said:
"Defendants and other members of the 8 Trey Crips and 9 Ways gang also used a distinct form of pig Latin to show gang allegiance and to attempt to disguise their discussions of acts of violence, gun possession and other gang business. In this version of pig Latin, the first letters or two of a word is removed from its beginning and moved to the end of the word, followed by the phrase 'oggada,' 'aggada,' or 'ay.' For example, 'shot' becomes 'otshay' or 'otshaggada' and 'chop' meaning firearm becomes 'opchay' or 'opchaggada.'"
OMG, what made them this would work?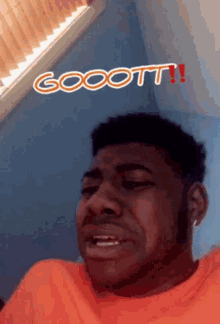 By the way, Sleepy Hallow has proclaimed his innocence. I hope they are!
Hallow feigned innocence for himself and big homie Sheff. "Don't believe the internet," he wrote. "We innocent."