Rest in peace King Von!
Update #2:
Not to be outdone, Asian Doll LASHES back at King Von's manager:
She said what she said!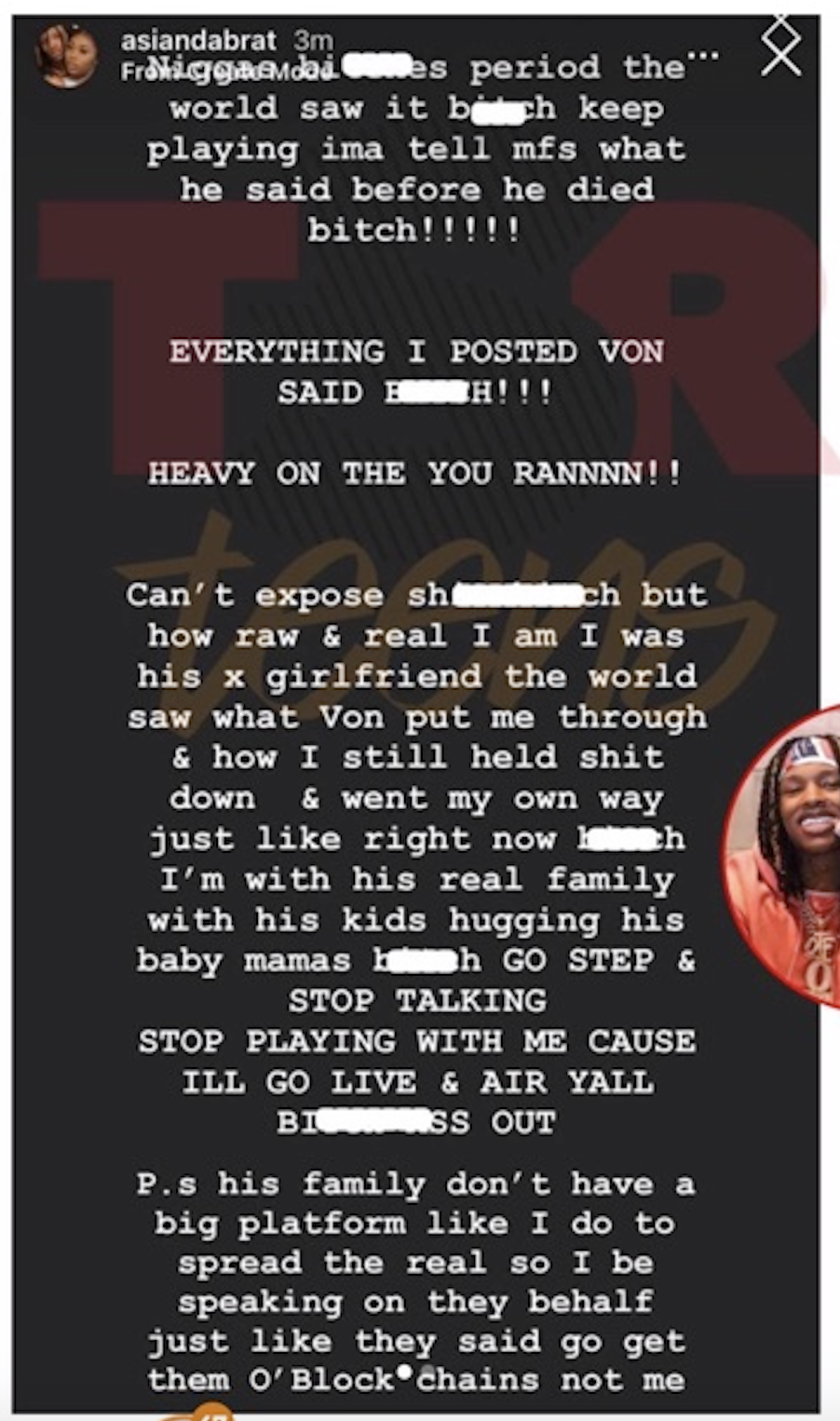 UPDATE: King Von's manager said folks are cappin' – I am not sure exactly how he can dispute what Von may have said to Asian Doll. But here is what he's going to say.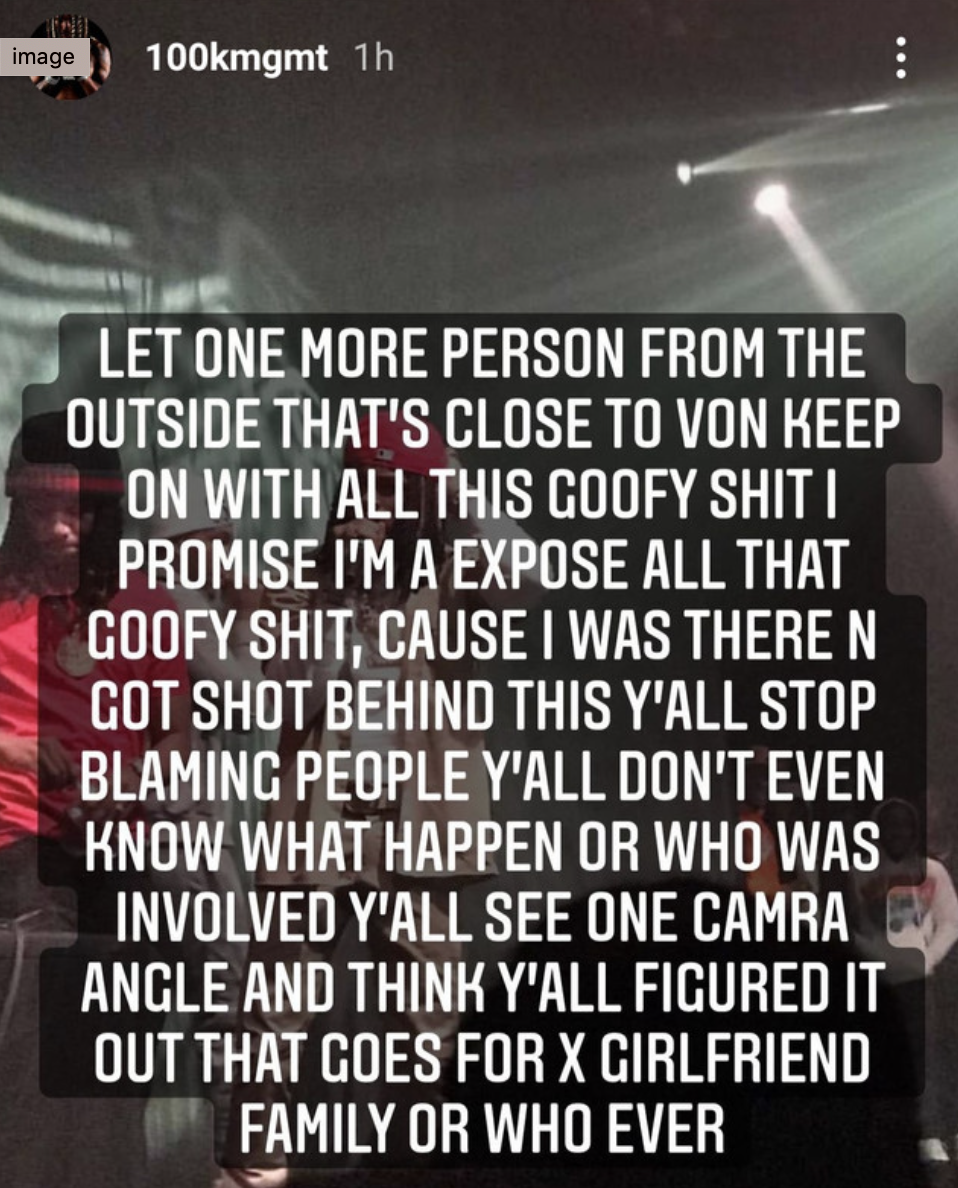 Here's Asian Doll's account. 
The untimely death of King Von has struck a hard and heavy blow to the Hip-Hop community and now the ripples are flowing. Asian Doll, who he was in a relationship, relayed his alleged last words. Here they are:
"Y'all Let Them N*ggas Get Up On Me, Stop Crying Y'all Let Them Get Me"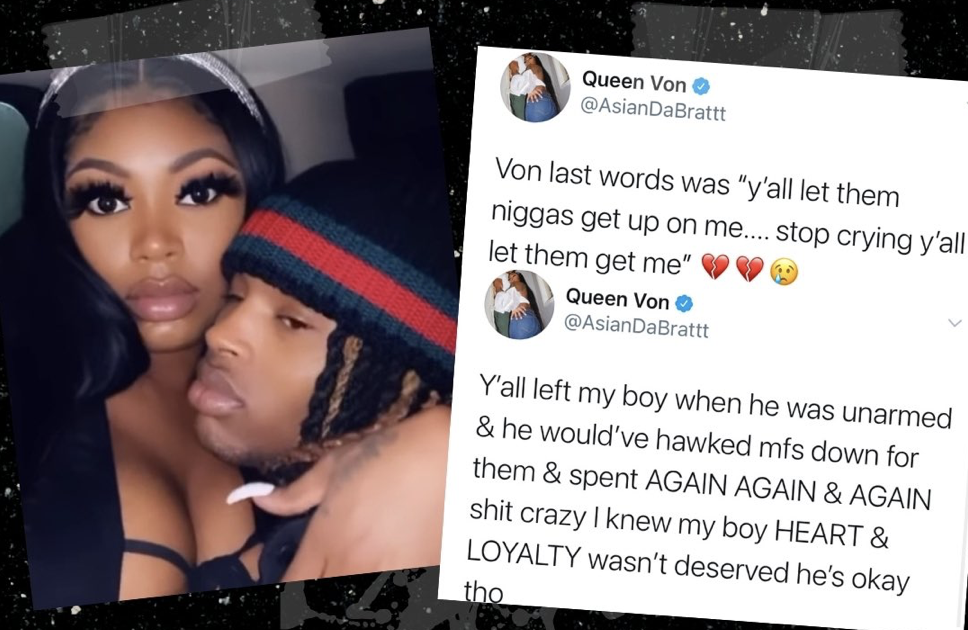 Now, she is going off on the people that were around Von when he was killed. Initially, the word was the cops did it but that does not seem to be the case unless the cops are pinning this on somebody else. Nevertheless, Von's last words said they left him essentially for dead. Obviously, I am not one of these kinds of guys, but they just seem ill-equipped to deal with this stuff. A lot of people have said they don't believe Asian Doll and scream "cap," but I don't think she is lying. One of Von's closest guys said the same exact thing in his Instagram story.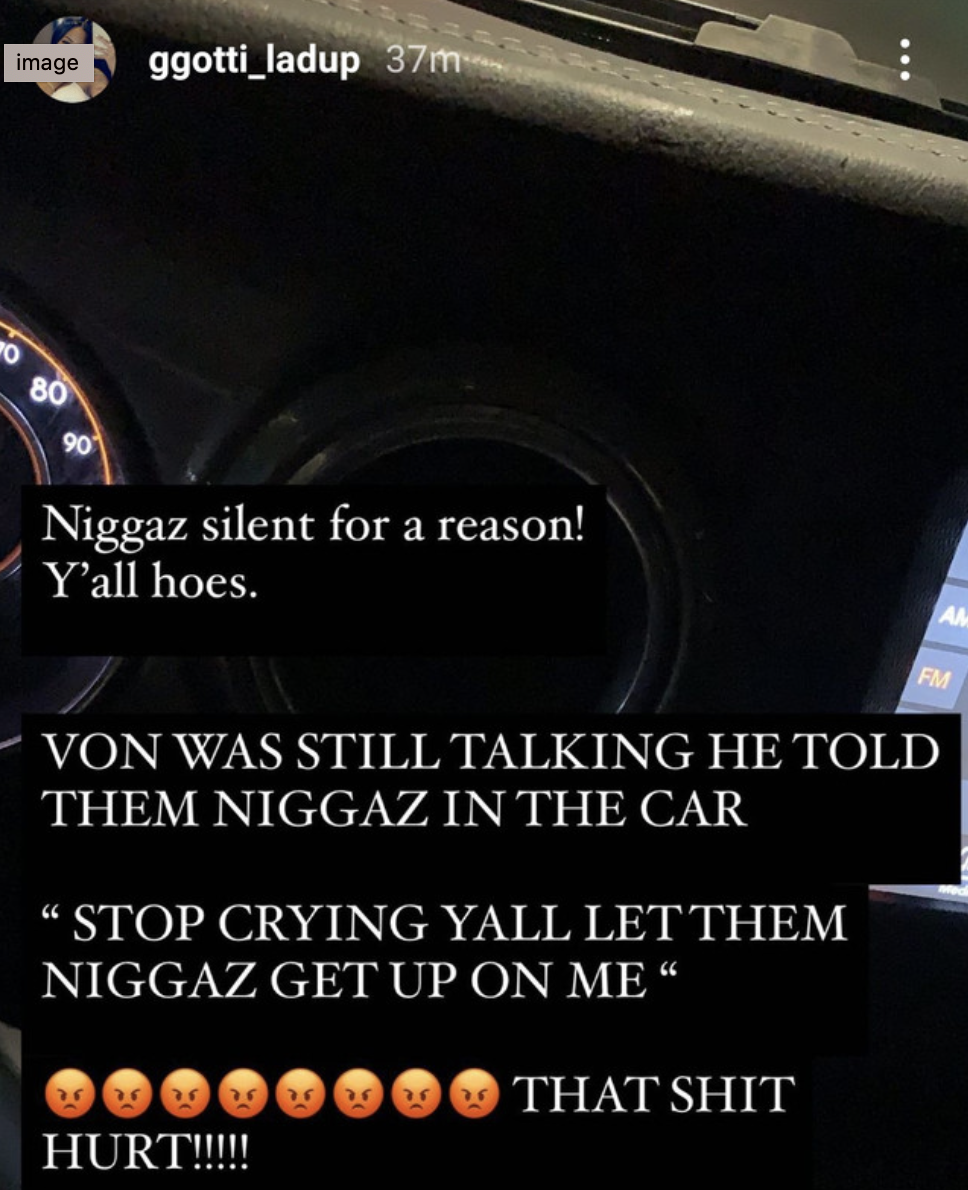 It just looks like a really sad, sad story about a dude trying to change his condition despite a past that was sketchy, and ultimately things caught up to him.
What do you guys think about the last words of King Von do you think it's real or not?
Who Murdered King Von? Who Dissed Him Right Before His Death?
By the way, Rondo is a father just like Von was. Wake up.
View this post on Instagram