Mandy Mayhem: aka Meryl Street, aka Old Dirty Betty, aka Grey-Z, is an internet-famous rapper.
She has performed alongside Hip-Hop legends, such as Das EFX, the Pharcyde, Naughty by Nature, Lords of the Underground, Maestro Fresh Wes, the Wu-Tang Clan, Michee Mee, and Socrates.
Mandy Mayhem is taking social media by storm – she first went viral for her high-energy cover of Jay-Z's anthem "U Don't Know," and then for her "Big Poppa Biggie Smalls Freestyle," her "AMilli Freestyle" and currently for her "Roc the Mic" freestyle.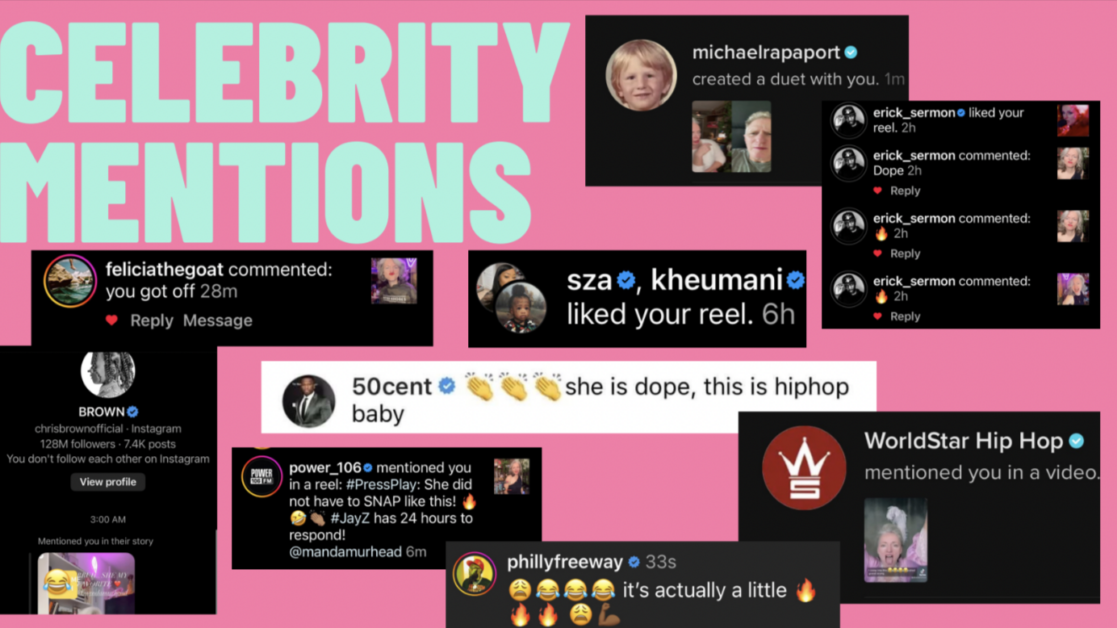 Fans are inspired by her NFG attitude and pure love of Hip-Hop  TYLER THE CREATOR, CHRIS BROWN, FREEWAY, JUST BLAZE, ERIC SERMON, and 50 CENT organically shout her out. 50 CENT claimed, "she is dope, this is Hip-Hop baby" on one of her rap videos.
The opening act is Keith Shocklee, OG Producer of Public Enemy and Bomb Squad. Shocklee has more than 40 years in Hip-Hop as a DJ-Producer and a lifetime achievement award with Public Enemy.
Mandy wrote, created, stars, and executive produced the comedy series "M####," which is currently airing on truTV and HBO Max, about a housewife who fantasizes about being a rapper. She also stars in "Mandy Mayhem's Rapping with Actors"  – a talk show currently airing on Amazon Prime & Tubi.
Mandy Mayhem's most recent viral video:
EVENT TICKETS HERE: https://www.etix.com/ticket/p/5146070/mandy-mayhem-philad…
TIkTok @msmandymaycheetham
Instagram @mandamurhead
YouTube @MandaMurhead